About sustainability
As we follow our vision to enable a fully connected world, we embrace sustainability. As more people are connected, work and life can be accomplished using fewer resources.
On the journey to our vision, we must continue to be a responsible corporate citizen of the world.
We will accomplish this in the typical Adtran entrepreneurial, reliable and ethical way by:
Using our environmental management system (EMS) as a tool to support our initiatives as we explore and understand environmental issues and adapt our processes
Developing and delivering products that meet our customer requirements, while incorporating material and energy conservation initiatives
Striving to communicate and incorporate sustainability initiatives throughout the supply chain
Continually reviewing our operations to increase efficiencies through our continuous improvement teams. Improving and protecting our environment while conserving natural resources using our unique Adtran culture
Educating, developing and empowering our employees, and thus enabling them to identify and adopt best practices that will enhance sustainability
Maintaining our financial responsibility to our shareholders and employees while supporting our sustainability initiatives
Operations
Our operations group is serious about sustainability. Waste management, water/energy conservation, and emission control/carbon footprint reduction are the initial focal points of initiatives designed to foster a green supply chain. Efforts to redesign our logistics system continue as localization of material supply, direct shipment of customer orders, and optimizing transport modes are combined to dramatically reduce carbon emissions. Manufacturing processes and scheduling improvements are being reviewed as we work to drive efficiencies and optimize asset utilization to conserve energy. These enhancements combined with the expansion of paperless process initiatives, across all departments, and comprehensive recycling efforts are keys to waste management. We strive to reduce tonnage to landfill and increase material reuse/recycling. Our efforts extend beyond internal departments as we launch supplier surveys to better understand our carbon footprint, monitor initiatives of our key supply chain partners, and establish comprehensive supplier standards.
Facilities
Energy consumption reductions via air conditioning, heating and lighting improvements
Recycling program for corrugated cardboard and white paper
Recycling program for batteries, colored paper, ink cartridges, metal and plastic
Clean air quality and emissions via filtering systems
Continuous improvement teams
Continuous improvement teams
We have implemented continuous improvement teams to study our internal processes to reduce waste, and improve product quality and cost. Empowering these teams allows for faster response times and a timely release of innovative products and services. From environmental initiatives to supply chain management to design reviews, we're always looking for improvements that will focus on our 4 Rs - reduce, reuse, recycle and rethink.
Reduce - Use less and save resources that cannot be totally eliminated
Reuse - Extend the usable life of natural, company resources by using the material in other applications
Recycle - Transform materials into another useful form after their initial application life and reduce landfill space for waste
Rethink - Consider better ways of doing things. Think of options to reduce resource and energy use as well as costs
The five core dimensions of sustainability
We're committed to continuous improvement of our business operations through measurable environmentally and socially sensitive performance for the benefit of our customers, suppliers, shareholders, employees and society at large.
About our green team
Statistics from our headquarters in Huntsville, AL:
100% of all solid waste is diverted from the landfill by recycling and waste-to-steam energy
396 lbs of ink and toner cartridges are recycled
198 lbs of batteries are recycled
100% of IT scrap materials are recycled
2005 to 2022 annual kWh usage was reduced by 44.3%
2021 to 2022 total electricity consumption was down 89,788 kWh equal to removing 12.4 residential utility customers off the grid
2005 to 2022 total electricity consumption was down 166,271,315 kWh equal to removing 22,927 residential utility customers off the grid
2022 compared to 2021
Campus average electricity consumption per day was down 0.1%
Campus electrical demand was down 4.9%
End-of-life recycling and packaging utilization
Adtran offers the ability to return and recycle our hardware once it reaches its end of useful life. To help this process, we have contracted EARN - European Advanced Recycling Network. To request pickup and recycling of your product, please complete the form located here: EARN hardware recycling request.
Under special circumstances, Adtran offers to take back product packaging as well. We will than take care for proper utilization. For further information, please send a request to: [email protected].
Commitment to the environment
As a good steward of the environment, Adtran actively promotes eco-friendly manufacturing processes, energy efficiency and conservation. Our commitment is not only to global regulations and policies but is part of a green philosophy extended into our local community, as well as our corporate, campus-wide environment.
Environmental accomplishments
Among our many accomplishments, Adtran has developed manufacturing processes that allow us to control the amount of air emissions and hazardous waste produced. We also have a safety and health program which includes hazardous communication and environmental awareness training for all of our employees. Additionally, Adtran is in compliance with all federal, state, and local regulations regarding air emissions and hazardous waste. Additional achievements include:
Air emissions
Adtran has effectively eliminated air emission concerns associated with its manufacturing processes by utilizing water-based, non-hazardous flux on all manufacturing lines. For the greatest air-filtering efficiency, we currently utilize Impel filtering system hoods to exhaust our manufacturing equipment.
Green energy
Across our campus, we have implemented practices that better utilize and conserve energy. For example, we phased out non-green fluorescent light bulbs via our bulb-replacement maintenance program and are now using energy-saving compact fluorescent bulbs, where feasible. We have also reduced energy consumption through our best facility maintenance practices, which include implementing after-hours equipment operational set-backs, and installation of energy-saving equipment, such as variable-speed drive motors.
Hazardous waste
Adtran is listed as a small-quantity generator of hazardous wastes. To ensure safety and compliance, all hazardous waste is hauled and disposed of by a licensed hazardous waste transporter.
Landfill waste reduction
A campus-wide recycling program has been established for corrugated cardboard, wood pallets, and batteries.
Packaging/shipping
Adtran uses recycled packaging materials whenever possible and all packaging materials can now be recycled.
Water discharge
Adtran submits annual reports to governing authorities outlining compliance with water discharge regulations. Our local government inspects annually to ensure total compliance.
Energy
Corporate EnMS program:
The energy management program is designed to reduce power consumption along with operating and maintenance expenditures by the implementation of energy conservation measures (ECMs) such as, but not limited to:
Light emitting diode (LED) lighting retrofits in manufacturing and office areas
Retro-commissioning of HVAC systems and controls
Energy audits by an energy engineering consultant
Low cost and/or no cost ECMs
More information about our EnMS program
Energy certification: ISO 14001:2015
Energy index/intensity: 2005 - 2022
Energy mix: 2005 and 2021
Environmental product compliance
We are committed to upholding and promoting policies that protect the environment. Our dedication to environmental compliance includes engaging in internal, corporate-wide initiatives, as well as adhering to and championing global standards established for the OEM community.
Eco-sustainability
Achieving eco-sustainability is dependent upon our ability to meet current needs, without hindering the ability to meet the needs of future generations in terms of economic, environmental and social challenges. At Adtran, we believe that it is not only possible to do this but that it is necessary. As an innovator of networking products, we understand it is our responsibility to provide businesses with solutions that not only support eco-sustainability efforts but do so in an affordable, responsible and ethical manner. Part of our product sustainability initiatives involve efforts to improve product design, product packaging, materials design, and comply with energy ratings for reduced carbon emissions and increased material and energy conservation.
The resulting "green" or eco-sustainable technologies can then be used to help other businesses:
Reduce their carbon footprints
Lower their power consumption
Minimize their impact on the environment
Product compliance
We provide products that conform to environmental directives across the globe. RoHS or the restriction of hazardous substances is an initiative to reduce the use of lead (Pb) and other substances commonly used in the electronics industry. We have been providing RoHS-compliant products since its inception in 2006. We also adhere to other sustainability initiatives including WEEE, REACH and conflict minerals.
Country initiatives/directives
China: China RoHS
Europe: RoHS 3 | WEEE | REACH
US: Dodd-Frank Act
Banned and monitored substances
We recognize the need to identify and control the chemicals (substances) used in our products and/or packaging. Due to the large number of substances being monitored and growing every year, our black and grey substance list will be continuously updated as new substances are identified. This black and grey list specifies substances that Adtran has banned, restricted or targeted for reduction.
These restrictions cover both known regulatory and specific Adtran requirements. We apply these mandatory requirements worldwide.
Scope of the black and grey lists:
Products (including components, parts, subassemblies and accessories): substances present in the product
Packaging (transport): substances present in packaging materials
The sections of the lists are defined as follows:
Restriction in force: This identifies substances that are banned or restricted in applications (components, materials (solders, pastes, etc.), parts, subassemblies and accessories) related to Adtran products and/or packaging
Monitored substances: This identifies substances that we expect, based on reasonable facts, to be reduced and phased out from our products and/or packaging, subject to the availability of technically, environmentally and economically sound alternatives. Suppliers are strongly advised to investigate suitable alternative solutions.
Supplier responsibilities

We exercise due diligence before any supplier's components are selected for our products. Any component that doesn't meet the black and grey list or any other global environmental initiatives are excluded from Adtran's environmental friendly products.

Suppliers must submit these documents for them to meet our environmental compliance:
RoHS Documentation – Statement of compliance (SoC) - blanket or component-specific
Letter of conformance to our black and grey List
Must have an EICC on file that shows compliance with conflict minerals
Product-based environmental management system contact:
Vernon Saunders, component engineer, product environmental compliance, 256-963-8119
Landfill diversion
In 2009, we partnered with Republic Services to better understand the waste that was being sent to the landfill. During this process, we determined that approximately 40% of our headquarters' waste could be recycled (cardboard, paper, plastics and wood) and the other 60% could be sent to the Covanta Steamplant for an alternative recycling solution. Changes were made and education started to make Adtran the first large company in Cummings Research Park 100% landfill diversion. This was also the beginning of our green team.
Covanta Huntsville produces nearly 180,000 pounds of steam per hour, which travels through a six-mile long export line to meet all of Redstone Arsenal's heating and air conditioning needs. The facility processes 690 tons per day of solid waste and sewage sludge and is equipped with four fossil-fuel package boilers, which allow steam to be available 100% of the time.
Take an energy-from-waste facility virtual tour: From Adtran to RSA
Take a virtual tour of Covanta: Behind the scenes
Renewable energy
Adtran participates in the Green Flex Program, large-scale wind generation, with our purchase of 3,000MWh. The Green Flex Program is 100% wind energy sourced from Illinois, Iowa, and Kansas and is delivered to the Tennessee Valley. This program is Green-e Energy®-certified which guarantees renewable generation coverage for all purchased renewable energy credits (REC).
By purchasing RECs, our company helps reduce the impact of electricity consumption by using renewable energy to replace 10% or one month of our electricity.
Technology awards
The American Society of Heating, Refrigerating and Air-Conditioning Engineers (ASHRAE) Technology Awards program recognizes outstanding achievement in the design and operation of energy-efficient buildings.
Global Award: Honorable Mention winner of an ASHRAE Technology Award in the Commercial Buildings - EBCx Category for the Adtran East Tower project in Huntsville, AL.
Southeast Award: Adtran East Tower Chiller Plant Optimization project received the First Place 2019 ASHRAE Region VII Regional Technology Award for the Commercial Building, Existing Category (EBCx).
Water
Corporate irrigation report: 2008 - 2022
Corporate usage statistics: 2008 - 2022
Huntsville utilities water quality reports: 2019 | 2020 | 2021
Our baseline year will be 2012
Our 2022 target for water utilization index (intensity) for domestic water will be a target of 15 gls per sq.ft.
Our 2022 target for water utilization index (intensity) for irrigation water will be a target of 20 gls per sq.ft.
Environmental, social and governance videos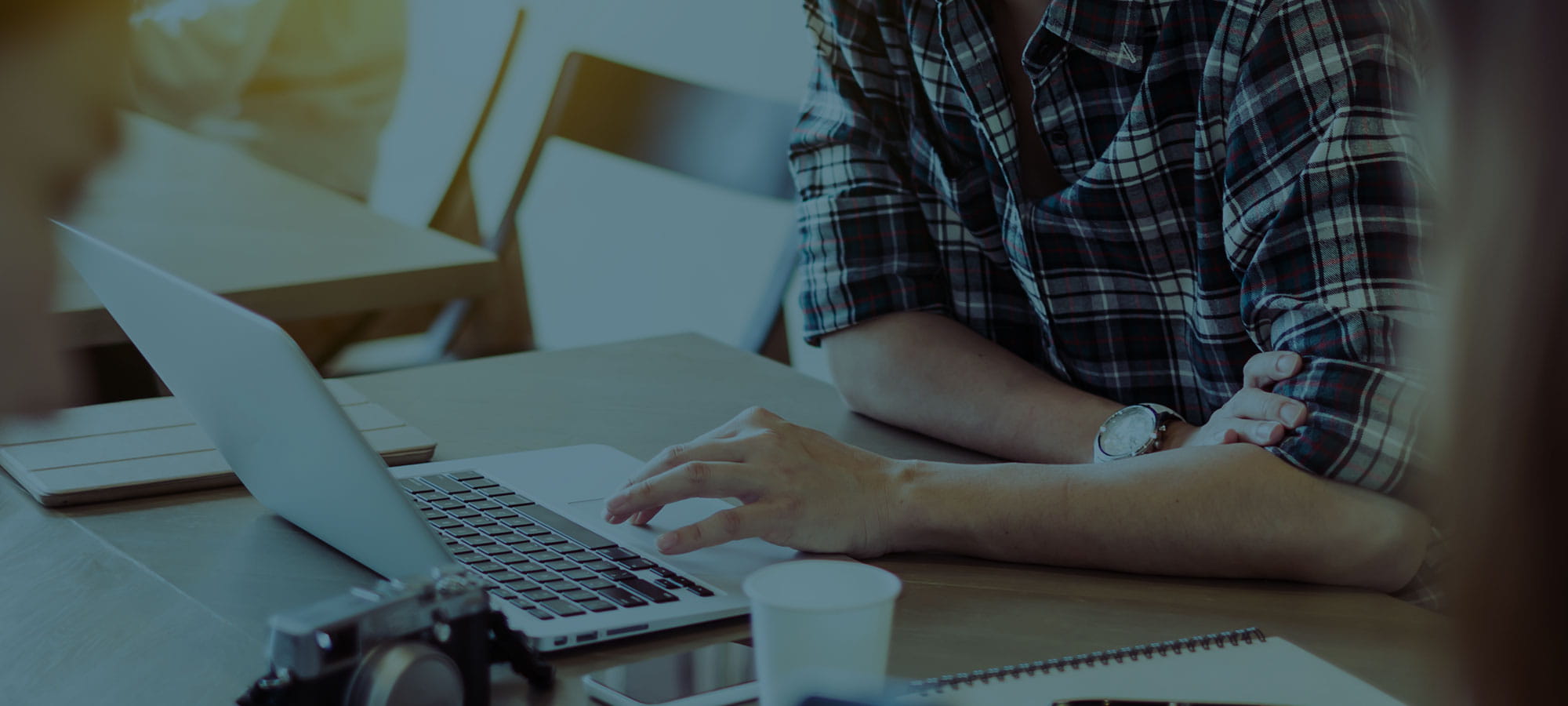 ;