What is data center interconnect?
DCI: the backbone of the digital world
Modern life relies on data centers. Hidden from most, these physical facilities are the backbone of the internet, storing and computing information for every industry, enabling data backup and recovery, business continuity plans, cloud-based services and applications. From emails to entertainment streaming, our daily lives are built on data centers. But data centers are not "islands." They need to be interconnected to share or back up data or to balance workloads. The success of the applications running over them depends not only on the performance of the data centers themselves but also on the connectivity between them. This is what the industry calls data center interconnect or DCI.
DCI networks are key assets
DCI networks interconnect two or more data centers and are essential for our daily lives and businesses.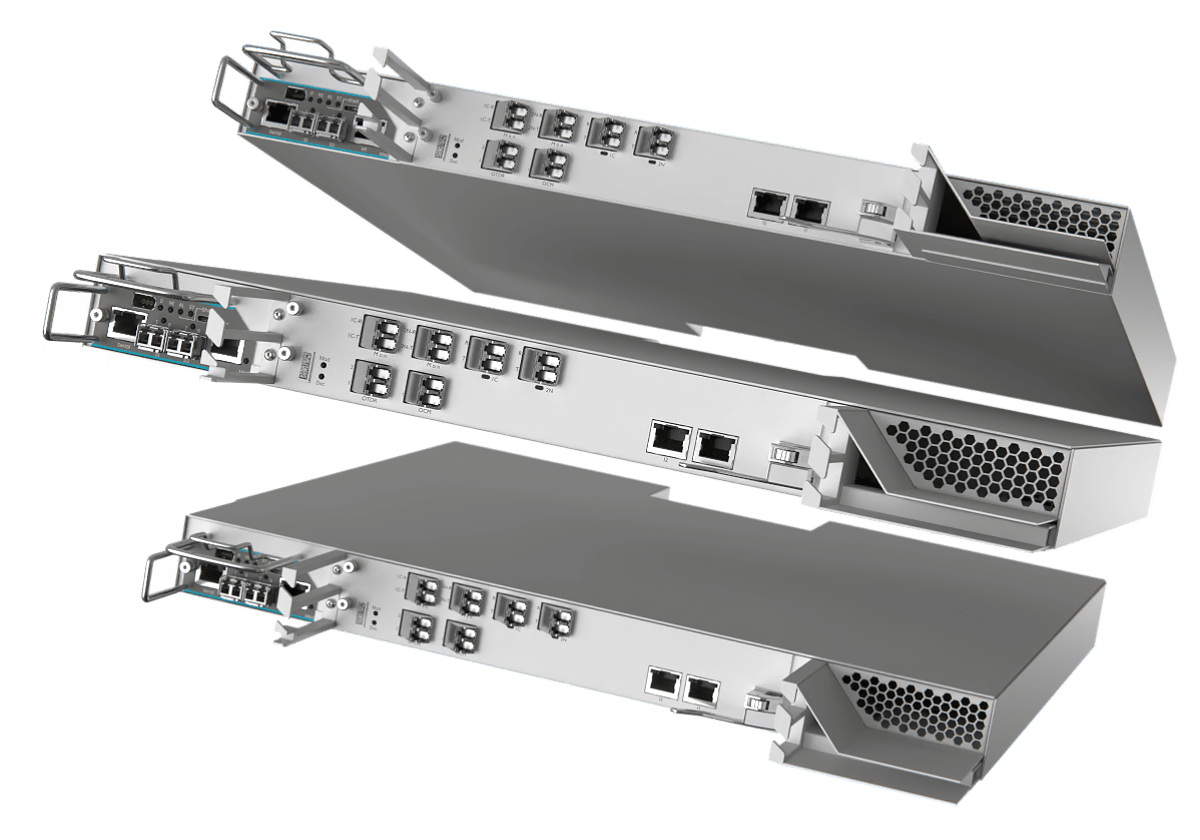 Our FSP 3000 ensures high-performance, secure and reliable DCI solutions that can scale and accommodate today and tomorrow's demands.
DWDM enables high-capacity and secure DCI
DWDM is the ideal technology to develop secure, scalable and reliable data center connectivity.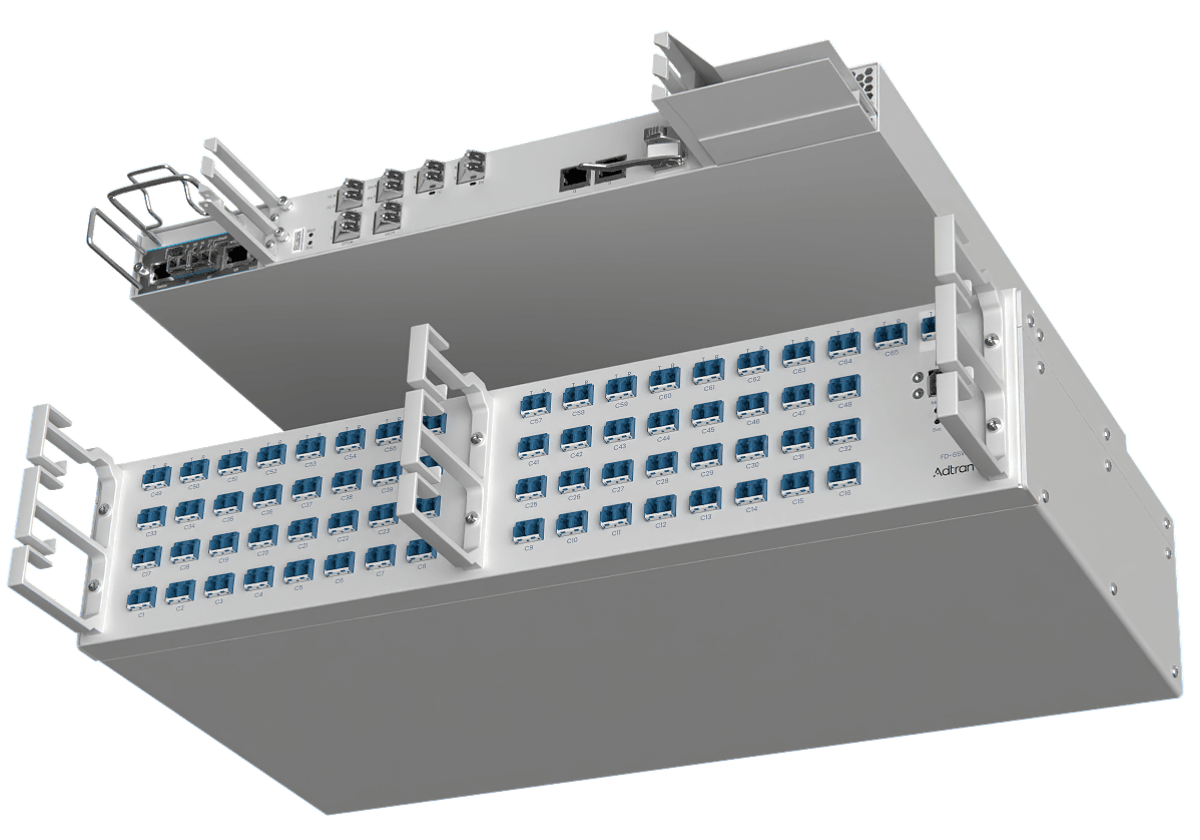 Optical data center interconnect
Dense wavelength division multiplexing (DWDM) is the most efficient transport technology for high-capacity, scalable and secure DCI solutions over any distance. It enables multiple signals to be combined and transmitted at different wavelengths on the same fiber pair, facilitating the transparent transport of multiple services and Terabits of data. DWDM is protocol-agnostic and can transport different types of services and speeds over the same infrastructure. What's more, with coherent detection technology, DWDM solutions can transport high-speed services even over long distances. This helps data center operators and enterprises meet the soaring traffic growth. Other key factors besides capacity are simplicity of network design as well as operational simplicity. Enterprises and carriers must be able to deploy and manage DCI networks with as little complexity and effort as possible. Efficient power usage and a small footprint are also fundamental, especially in hyperscale data centers with massive facilities. Other parameters like latency also play a vital role, particularly for enterprise DCI applications such as trading and business continuity between sites.
World-leading DCI innovation
Over 25 years of experience engineering industry-first DCI-optimized technology.

DCI-optimized optical transport
Our FSP 3000 is an open optical transport solution that meets all DCI demands, whether for short or long interconnects, over single-span or multi-haul meshed networks, for high-capacity cloud-based applications or SAN DCI for data recovery and business continuity plans. With an open and modular design, state-of-the-art technology and purpose-built innovation for DCI applications, our FSP 3000 ensures high-performance, secure and reliable DCI solutions that can scale and accommodate today and tomorrow's demands. It features compact, low-power nodes that are easy to configure and set up. It also offers open, standardized APIs to support automated procedures and seamless integration into SDN and data center environments. Moreover, with optional built-in Layer-1 encryption, data in motion is protected even against quantum computer attacks. With our FSP 3000, ICPs, cloud service providers, carriers and enterprises have a clear route to best-of-breed DCI solutions.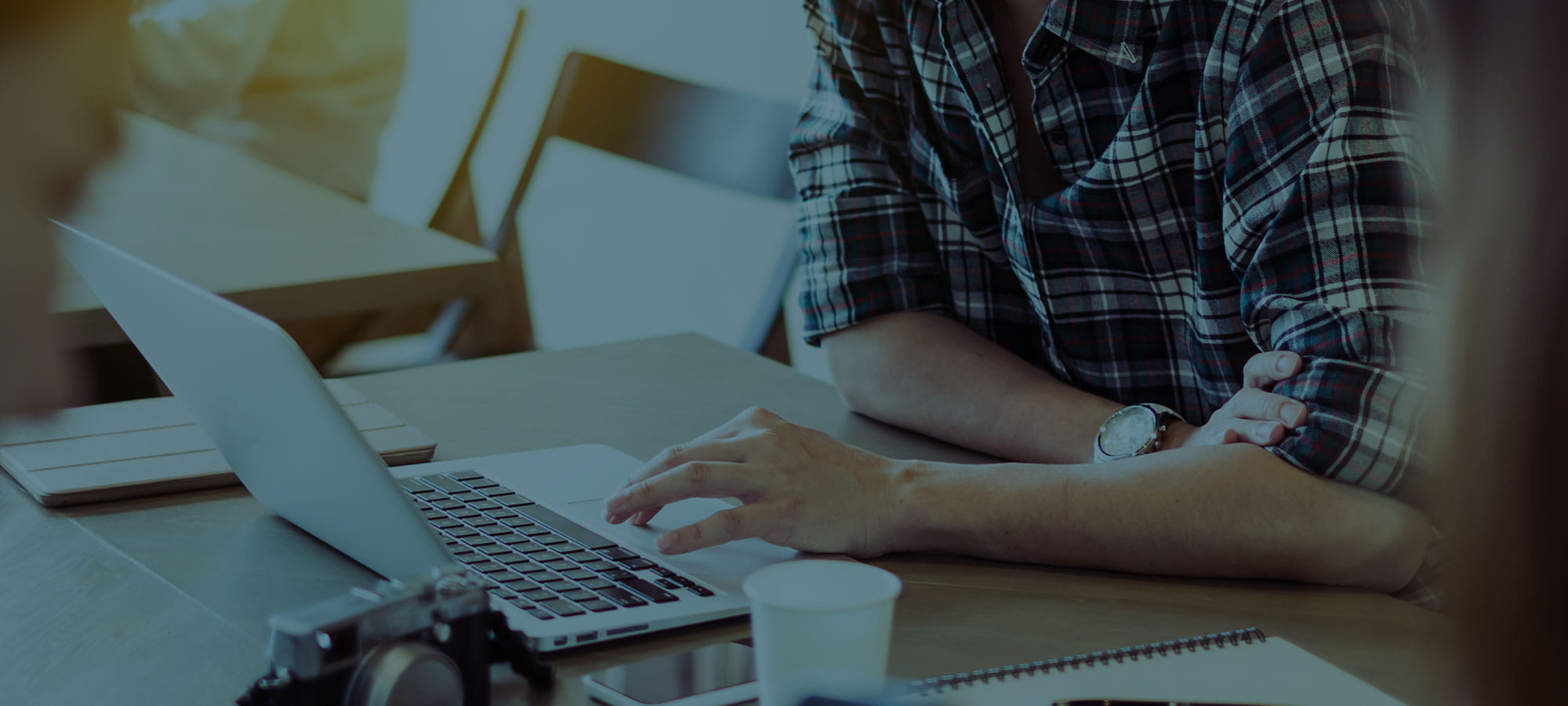 ;