Fast and cost-efficient response to failure
Optical fiber is the essential physical medium for today's high-capacity communication networks. Each and every day, fiber is responsible for the transportation of aggregated internet, data and video traffic. A single fiber link connects thousands of customers and enterprises, carrying residential, business and mission-critical data. As such, the impact of a broken fiber can be enormous and must be responded to immediately. There is no room for time-consuming, manual fault isolation. In-service fiber monitoring enables users to detect, identify and precisely localize fiber faults within seconds. This shortens the repair cycle, minimizes network downtime and enables new business opportunities with improved SLAs. What's more, with much faster repair cycles, customer satisfaction and loyalty significantly increased.
Proactive troubleshooting
With in-service fiber monitoring users can identify and locate a fiber fault, degradation or possible network intrusion in a matter of seconds.
With much faster repair cycles, customer satisfaction and loyalty significantly increased.
Reducing truck rolls
Our advanced in-service fiber monitoring enables precise root-cause analysis and targeted action.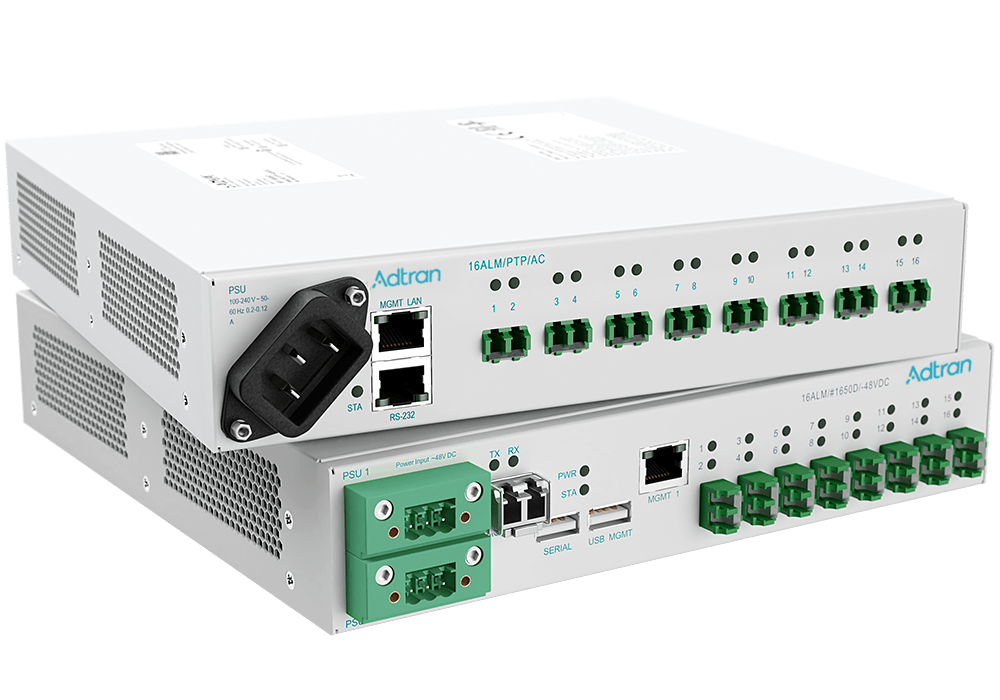 Streamlined operations
In-service fiber monitoring gives communication service providers an incredibly efficient way to identify and localize any problems with their fiber infrastructure even before services are affected. With real-time data at hand, operational teams can immediately respond and resolve any fiber issue, shortening repair cycles and improving service quality. In-service fiber monitoring has additional benefits. For example, it can be used to certify and validate installations and detect potential fiber eavesdropping. Moreover, with real-time information on fiber integrity and attenuation, service providers can offer differentiated, high-value services by offering higher levels of availability.
For any type of application
Our service-agnostic fiber monitoring solution can be applied with any optical transmission technology and system vendor.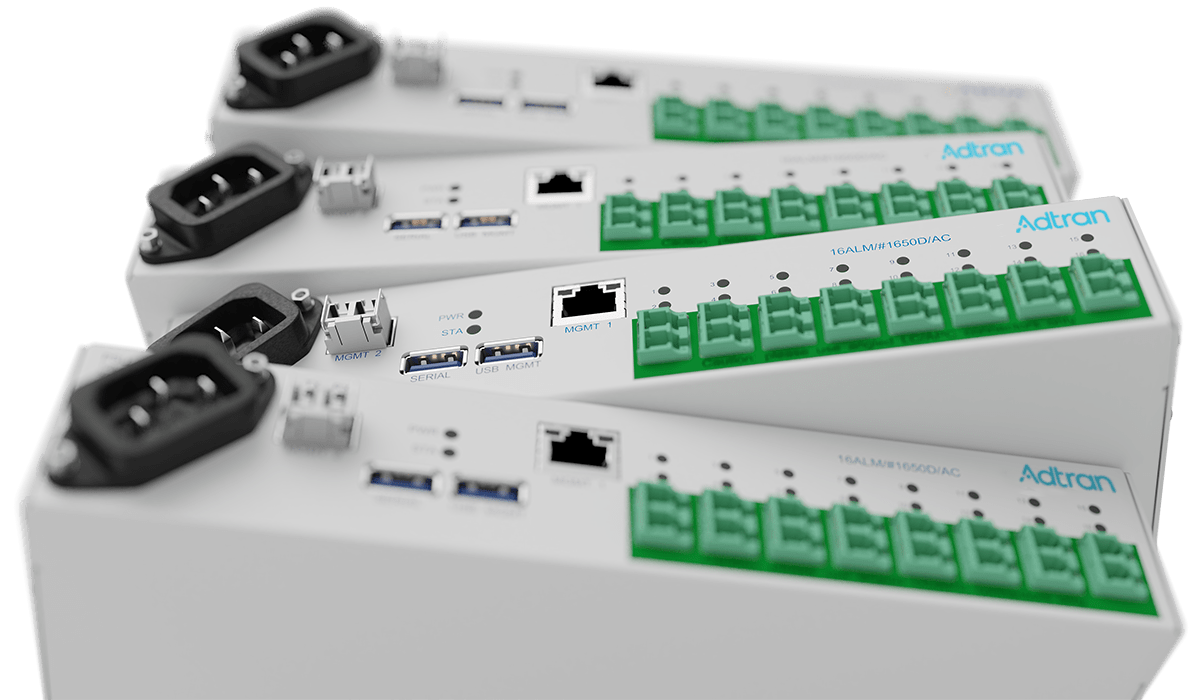 Simple solution, huge impact
Our ALM 24x7 in-service fiber monitoring solution allows users to receive real-time insight into the quality, operation and status of their fiber infrastructure. It concurrently can monitor up to 64 fibers in 1RU by feeding an optical test signal into the data-carrying fiber at 1650nm which operates outside common optical transport and PON wavelengths, enabling fully non-intrusive monitoring of the fiber plant. In the event of abnormal attenuation or fiber break the user is immediately notified about the issue with the exact geographic location of the event via the Adtran Ensemble Fiber Director, embedded GUI interface or third-party GIS. Our ALM solution can be easily integrated into point-to-point and point-to-multipoint passive optical networks (PON). Moreover, our ALM supports the industry's first PON monitoring solution, which tracks all the way to the individual optical network terminal (ONT) without the need for passive reflectors. The elimination of reflectors reduced installation tasks while also reducing the costs of the devices to install in the physical fiber plant.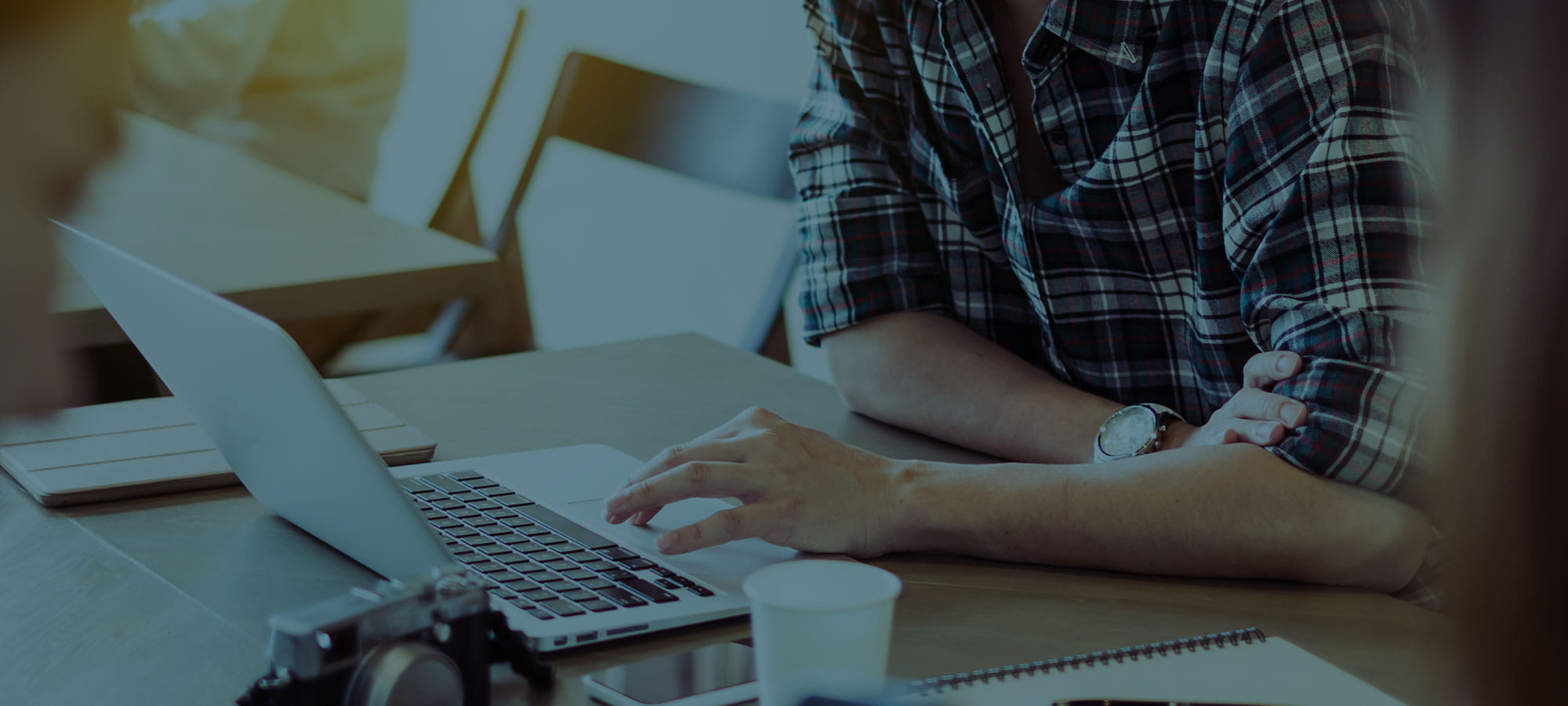 ;