Battling the data crunch
Today's data center interconnect (DCI) networks are reaching a critical juncture. The phenomenal growth in internet traffic combined with the fierce migration to cloud-based services is forcing a dramatic rethink of how data centers are connected. Current DCI networks are proving to be bottlenecks and severely limiting growth. For internet content providers (ICPs) and cloud service providers to continue meeting quality of experience expectations, they need to build optimized DCI infrastructures that are scalable, efficient and secure. They need to harness next-generation hyperscale DCI architectures and utilize automation to scale bandwidth and connect businesses in real time.
Built for the industry, by the industry
Our FSP 3000 connects data centers with compact, power-efficient, high-speed optical transport.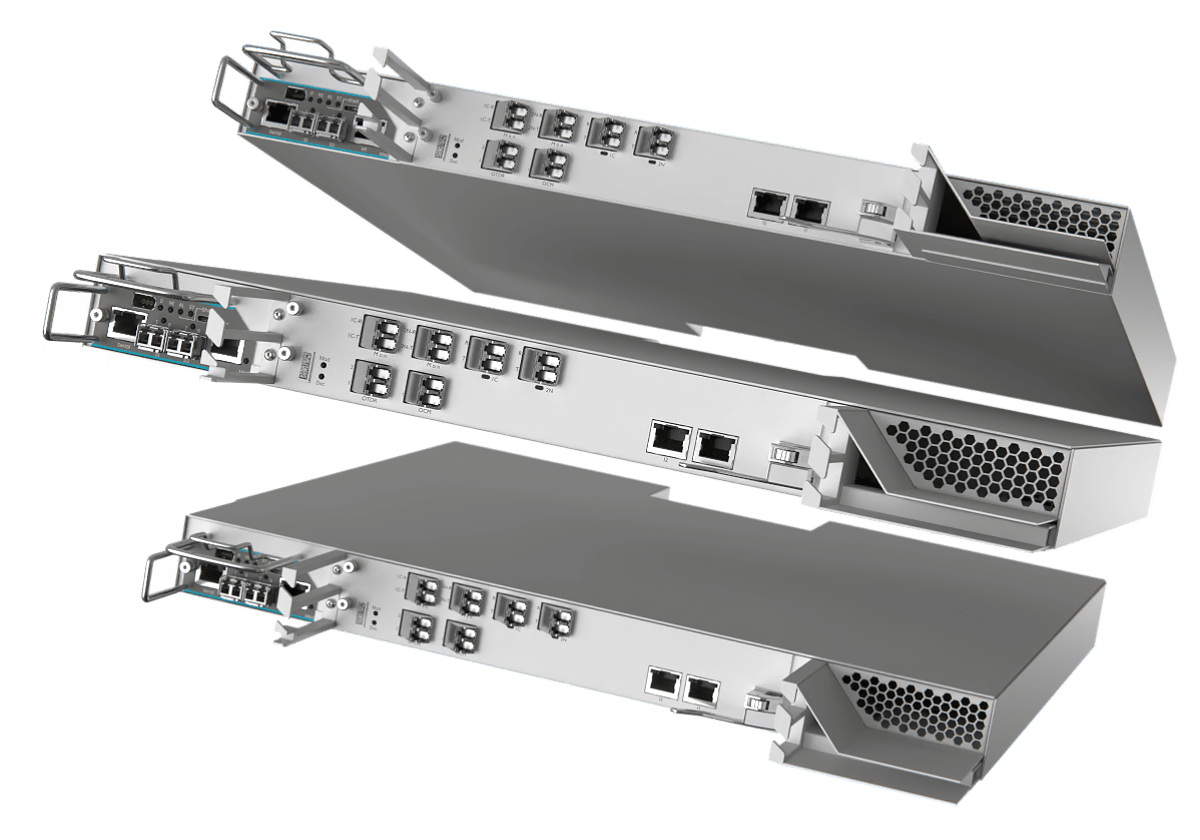 With its open design and modular architecture, our FSP 3000 enables future-proof DCI solutions that can scale and evolve along with traffic demands and technology evolution.
400ZR-optimized OLS for large-scale metro DCI
The Adtran FSP 3000 includes OLS components optimized for OIF 400ZR and OpenZR+ DCI applications.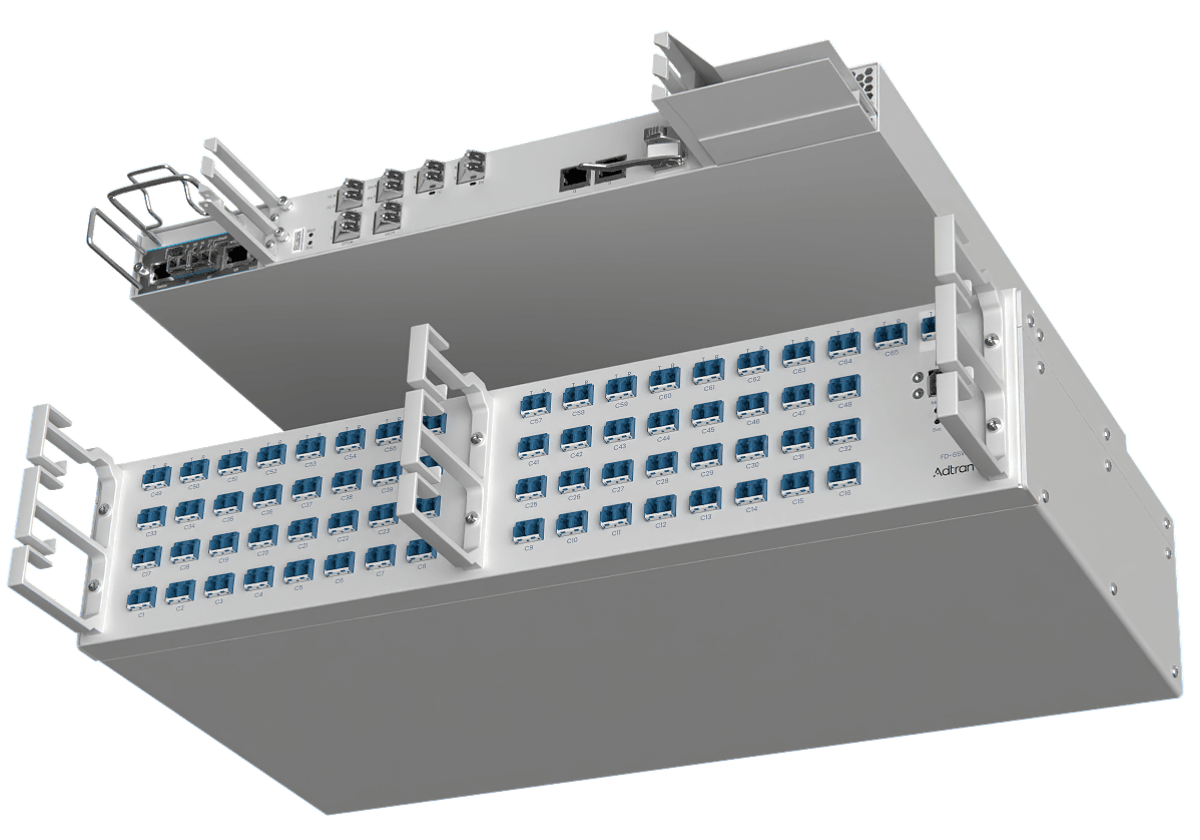 DCI technology designed for you
We built our FSP 3000 directly with key ICPs and cloud service providers. This close collaboration ensures our technology meets the most stringent density, security and energy demands. With open terminals and open line system (OLS) configurations as well as open standardized application programming interfaces (APIs), our FSP 3000 is truly open and facilitates best-in-breed DCI solutions. The Adtran FSP 3000 DCI-optimized OLS configurations meet all DCI demands and simplify the transport of FSP 3000 as well as third-party wavelengths, as well as the latest coherent transport solutions, e.g., 400ZR. Furthermore, to enable ICPs to rapidly scale their networks, our FSP 3000 TeraFlex™ terminal is capable of transporting up to 1.2Tbit/s of data over a single channel. With ultra-flexible coherent interfaces, the Adtran FSP 3000 TeraFlex™ is designed to maximize capacity-reach performance over any type of network infrastructure.
Elastic DCI networking for the cloud
Our FSP 3000 delivers high-speed connectivity as reliable, responsive and elastic as the cloud itself.


Operational simplicity for large-scale DCI
Cloud service providers need to set up and manage thousands of service interconnects. Operational simplicity is key for cost-efficient and successful large-scale deployments. The Adtran FSP 3000's high-density design, streaming telemetry interfaces and open and standardized APIs facilitate the operation and management of large-scale DCI. Furthermore, automated procedures and integrated diagnostic tools enable optimal performance at minimal operational cost. What's more, with physical space and electricity consumption being key constraints in today's data centers, the Adtran FSP 3000's compact footprint and power efficiency offer real value.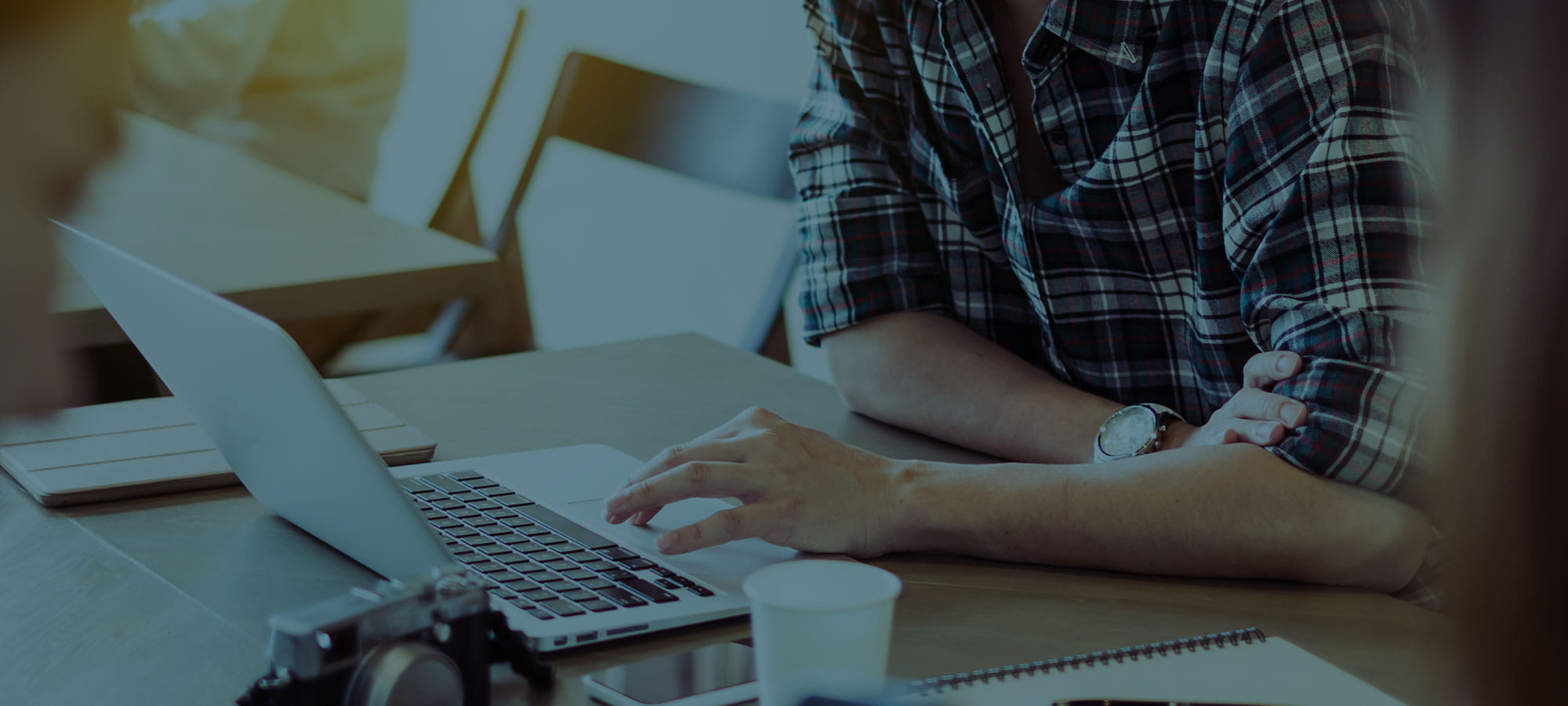 ;