Seeking multi-vendor interoperability
The advances in optical technology and coherent digital signal processors (DSPs) have facilitated the rapid introduction of coherent optical interfaces in small form factor pluggable modules. These implementations were typically based on proprietary designs (different DSPs, optical specifications and forward error correction (FEC) algorithms), forcing operators to deploy optics from the same vendor at both ends, which narrowed the possibilities and limited the pace of innovation. To solve this problem and reduce cost and complexity in coherent networks, initiatives have emerged to promote multi-vendor agreements for standardized coherent optical interfaces. OpenROADM, OIF 400ZR and OpenZR+ projects have released standardized specifications, with each project addressing different markets. While OpenROADM is mainly for enterprise and carrier infrastructure, the OIF and OpenZR+ projects focus on Ethernet point-to-point connectivity across metro (400ZR) or longer distances (OpenZR+).
Optimized for large-scale metro DCI
The OIF 400ZR specifications address metro data center interconnect (DCI) networks with 400GbE traffic only and single spans up to 120km on G.652 fiber.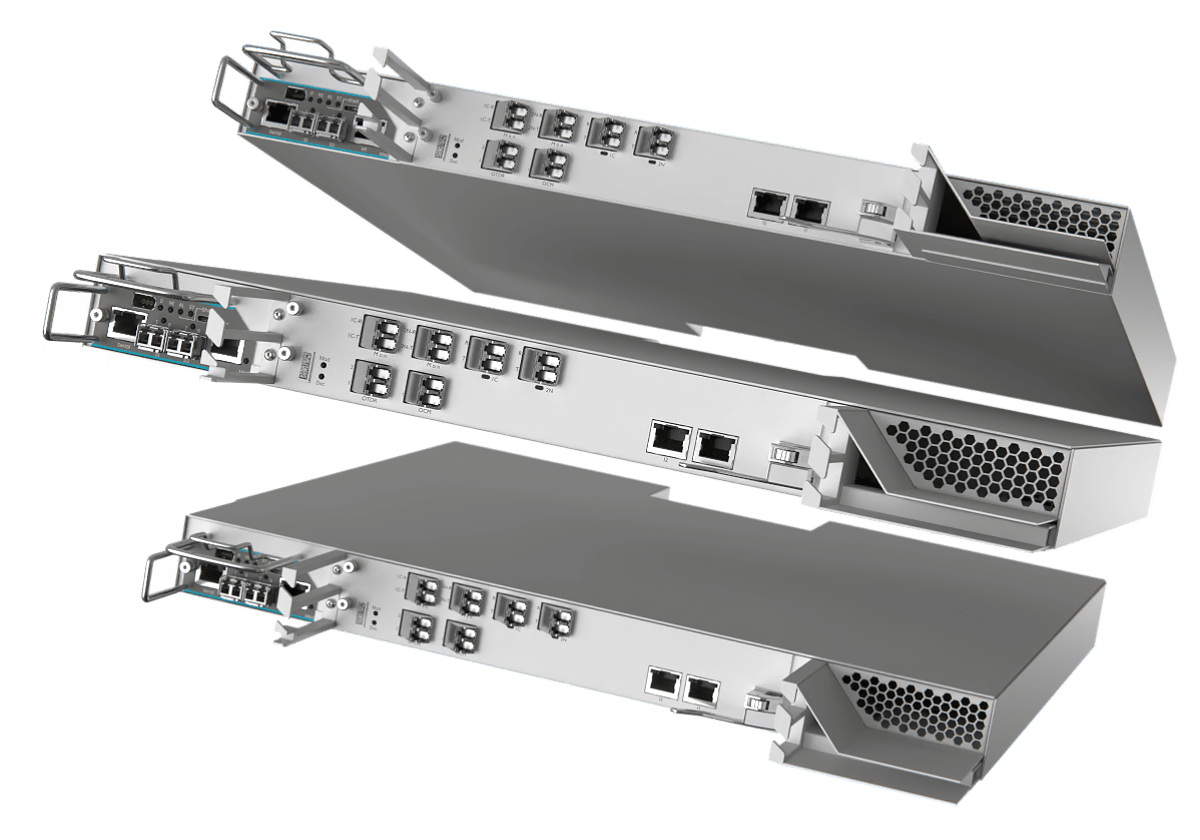 The 400ZR-optimized ADVA FSP 3000 DCI OLS configuration has been engineered to meet and exceed 400ZR DCI demands.
Minimum cost, size and power consumption
By limiting performance specifications, 400ZR optics fit within small form factor pluggable modules, such as those used for client optics – typically QSFP-DD or OSFP.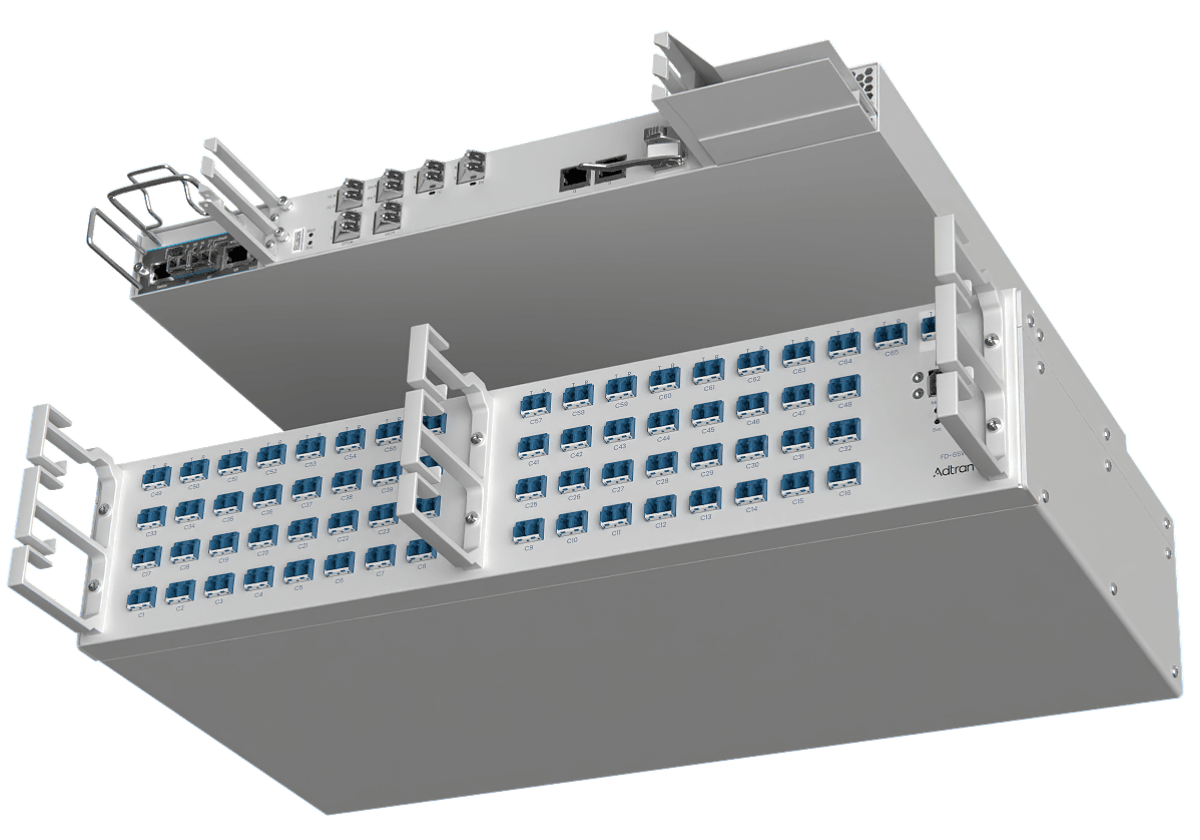 OIF 400ZR implementation agreement
Developed by the Optical Interoperability Forum (OIF), the 400ZR project resulted in an implementation agreement for a 400Gbit/s coherent interface optimized for router-to-router interconnect over single-span and amplified single-channel or DWDM links up to 120km. With limited performance and advance DSP and FEC algorithms, 400ZR enables a cost-efficient 400Gbit/s coherent transport solution within a small form factor pluggable module that can be directly plugged into routers or switches. What's more, it ensures interoperability between vendors, which accelerates implementation and enables mass production, therefore lowering cost per unit.
Openness for best-of-breed performance
The ADVA FSP 3000 DCI open line system (OLS) facilitates DCI with 400ZR-compliant pluggable modules from any vendor.

A 400ZR-optimized DCI OLS simplifies management
DWDM OLSs, which include amplifiers and filters, support the transport of third-party wavelengths including 400ZR. However, 400ZR DCI infrastructure needs more than that. 400ZR facilitates large-scale DCI with Terabits of traffic and thousands of 400Gbit/s connections between data centers. Operational simplicity is crucial to simplify the management of these large installations. A straightforward setup with minimum hardware and cabling enables smooth and error-free deployments. Furthermore, as these facilities transport critical data that must be always available, monitoring tools are essential to guarantee the highest uptime. Our 400ZR optimized FSP 3000 DCI OLS configuration has been engineered to meet and exceed 400ZR DCI demands. With a high-density design, integrated OTDR and OCM tools, and open, standardized APIs, our DCI OLS enables 400ZR DCI implementations with highest performance and maximum operational simplicity.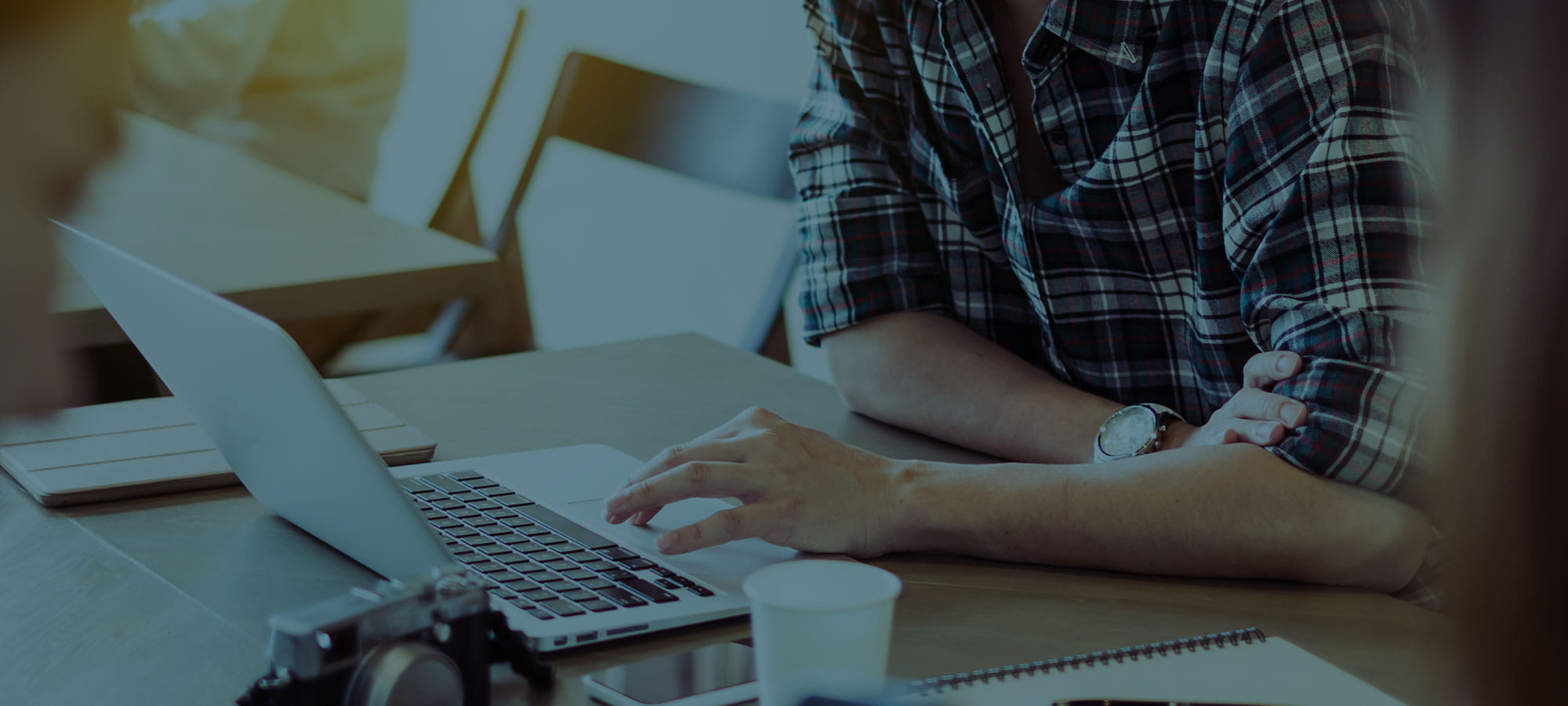 ;