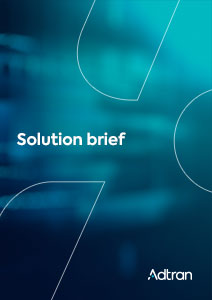 Intellifi® cloud managed Wi-Fi
In today's fast-paced digital age, the demand for reliable, high-speed and seamless Wi-Fi connectivity has never been greater. With an increasingly connected world, homes and businesses alike require robust Wi-Fi solutions that can adapt to the ever-growing number of devices, support buffer-free streaming and provide seamless coverage throughout a property. Additionally, as more people work and study remotely, an always-on Wi-Fi network isn't just a luxury but a necessity, ensuring uninterrupted productivity and leisure.
Enter Intellifi®, the game-changer in cloud-managed Wi-Fi solutions. Designed meticulously with the end-user in mind, Intellifi® not only guarantees high-performance Wi-Fi that just works but also provides unparalleled control, insights and security features through its intuitive mobile app. Whether it's the ease of self-installs, comprehensive insights into network health or features like parental controls and malware detection, Intellifi® has been built from the ground up to address the unique challenges of modern connectivity.
Download our solution brief to learn how Intellifi® offers not just an exceptional Wi-Fi experience but also powerful revenue-generating tools. Whether you're a broadband service provider aiming to seize new potential from residential Wi-Fi or a business seeking seamless internet access, Intellifi® has the answers.