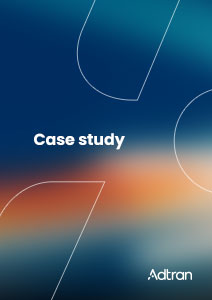 East Bernard Independent School District leverages Adtran for its networking needs
East Bernard Independent School District (EBISD) serves a large number of students who require a modern learning environment. EBISD began pursuing a BYOD policy for its students and staff, purchasing and utilizing carts in classrooms filled with tablets and other devices. These connected devices required a robust Wi-Fi network capable of handling large amounts of traffic on a daily basis. EBISD required technology that could scale to meet its needs and provide flexibility for everyday use, in a cost-effective and manageable way.
Adtran enabled EBISD to pursue an aggressive BYOD policy and scale its Wi-Fi network by leveraging its Bluesocket vWLAN, providing a stable building block for future growth and IT needs. Worry-free connectivity throughout the school allows teachers to use learning applications and connect student devices whenever needed and the virtualization of the wireless network minimizes management issues, while increasing overall network flexibility.