SDN revolutionizes network management and control
Rigid and complex legacy networks pose significant challenges for modern communication service providers (CSPs) that require more flexibility. Network devices like routers and switches that only offer fixed functions and static control make it difficult to respond to changing requirements. Once devices are deployed and configurations are set, they remain relatively fixed, barring tedious manual updates. The result is a network whose ability to dynamically control data flow or adapt to changing requirements is severely limited. Enter software-defined networking (SDN), a transformative solution that offers centralized network control and programmability.
Centralized management for agility and scale
In contrast with inflexible legacy networks, SDN enables dynamic network management from a central location as well as programmability in the datapath in some cases.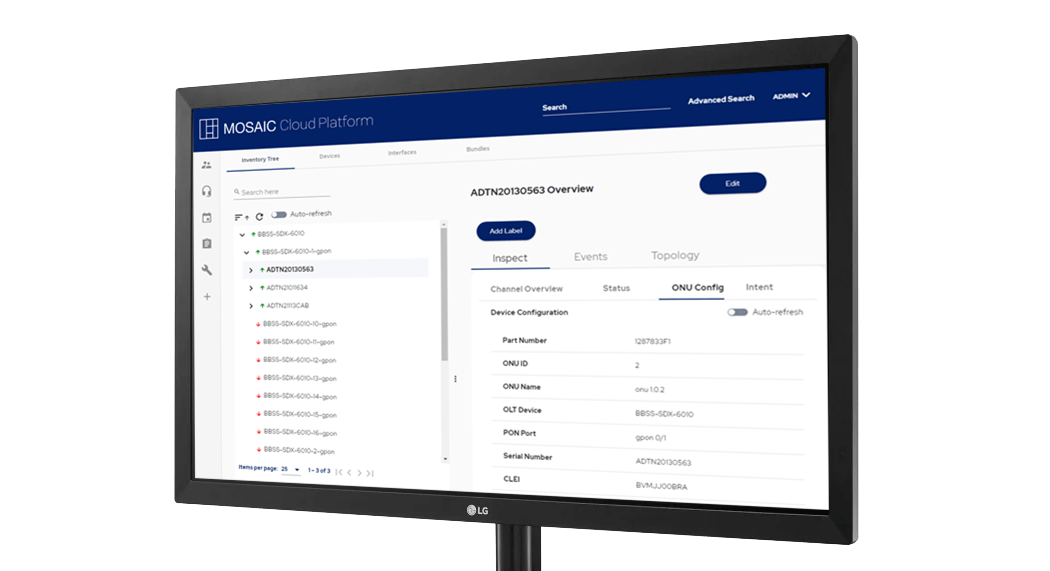 With our Mosaic software platform, administrators gain a unified view of their network infrastructure, enabling them to dynamically provision, optimize and secure network services.
Software-defined networks are more efficient
Intelligent software centralizes control and enables programmability for flexible network policy implementation.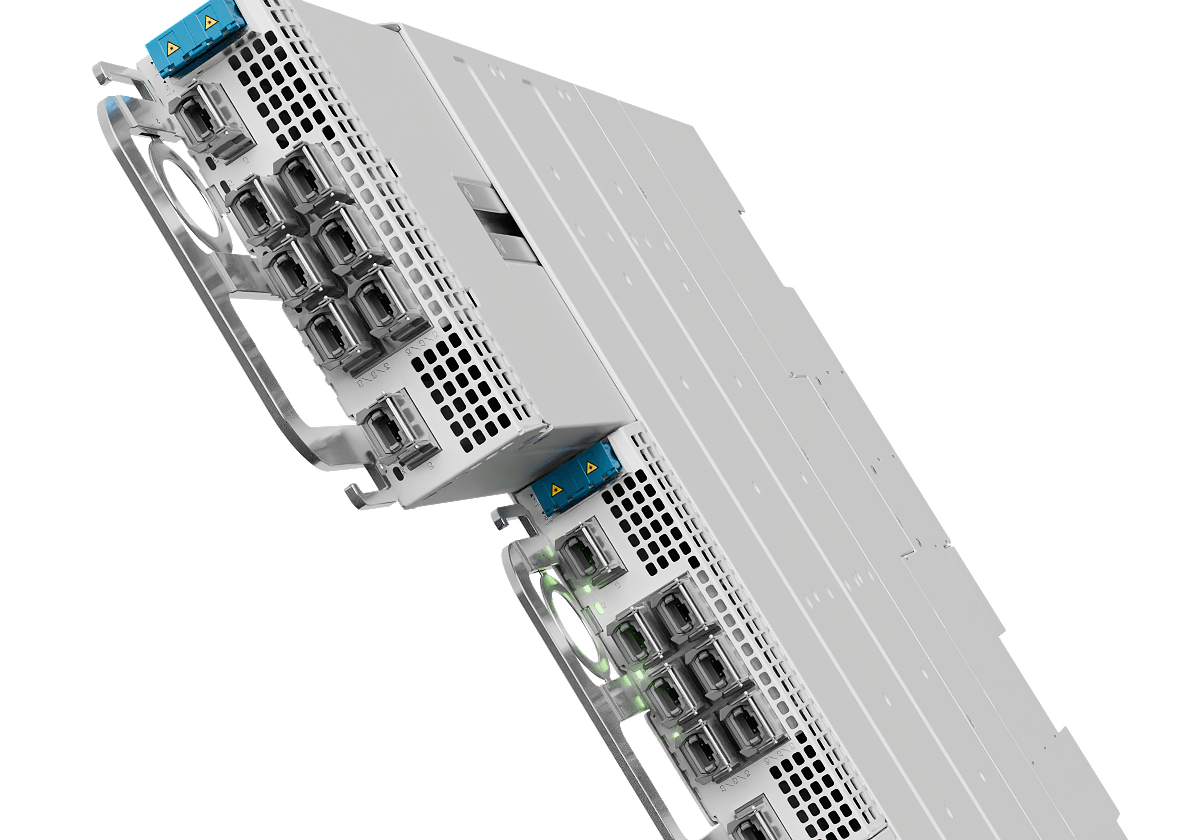 Increased network agility
SDN decouples the network's control plane from the data plane, revolutionizing network management. In an SDN architecture, the control plane is centralized and managed by software that provides a global view of the network. Meanwhile, the data plane, consisting of network devices like switches and routers, focuses solely on forwarding data based on the controller's instructions. The programmability aspect of SDN allows CSPs to define and implement network policies and configurations through software applications, providing unprecedented flexibility and adaptability. The SDN controller is then able to make intelligent decisions based on these defined policies and real-time network conditions. This enables CSPs to streamline network operations, boost efficiency and deliver a more reliable service to subscribers.
Maximizing the potential of SDN
Adtran's Mosaic software platform complements our SDN-enabled hardware to give CSPs enhanced control, automation and scalability for their networks.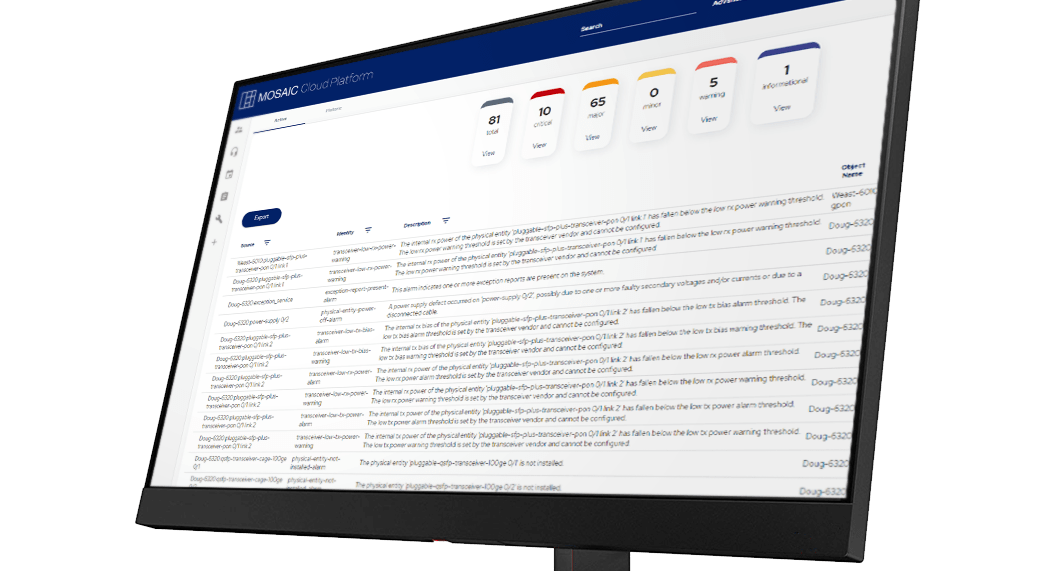 An open and disaggregated SDN toolkit
Managed by Adtran's industry-leading Mosaic software platform, our SDN portfolio empowers organizations to achieve centralized control, automation and seamless scale. Mosaic simplifies operations, ensures consistent application performance, and enables swift responses to evolving network demands. Adtran's open and disaggregated SDN-enabled hardware, including our network switches, OLTs, G.fast portfolio, and optical network terminals with FSP 3000 TeraFlex™ technology, from the physical foundation of an efficient and intelligent network infrastructure and can be used in combination with Mosaic to unlock SDN's full potential. Driving enhanced efficiency and delivering optimal user experiences, Adtran's SDN solutions simplify network management and pave the way for new services and innovative applications.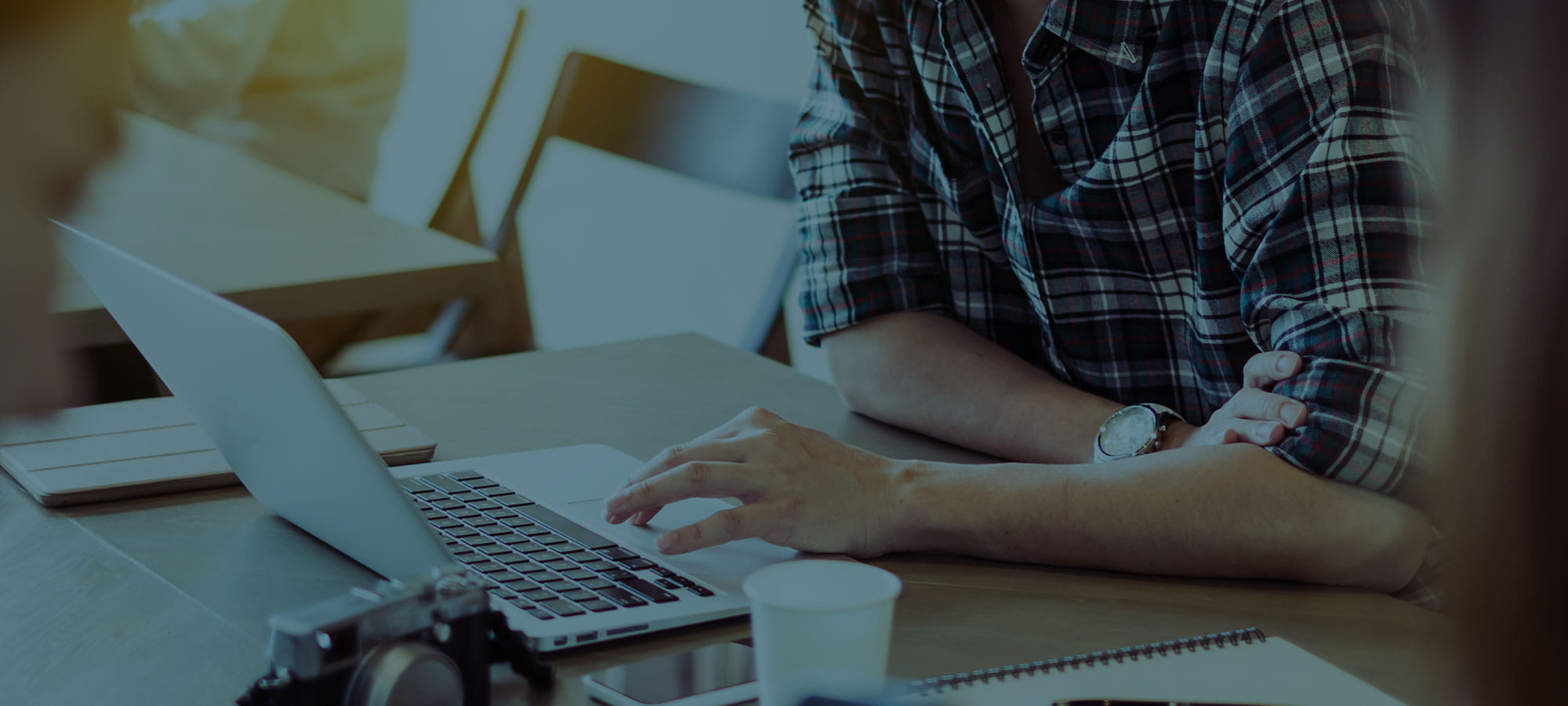 ;