OTN switching for metro networks
In metro and OTN aggregation networks, the efficient switching and grooming of lower-speed services into high-speed coherent wavelengths is key to maximizing fiber usage and minimizing costs. But this is far from easy with traditional OTN cross-connect technology. That's why so many operators are looking to transition from closed systems with limited flexibility to architecture that's open, disaggregated and completely future proof. They need a solution that easily removes constraints, is simple to configure and offers a way to leverage coherent technology in metro and aggregation networks. They need the our FSP 3000 OpenFabric™ Series.
No more wasted fiber capacity
Now network operators can maximize fiber capacity by efficiently grooming low-speed client services into higher-speed coherent wavelengths.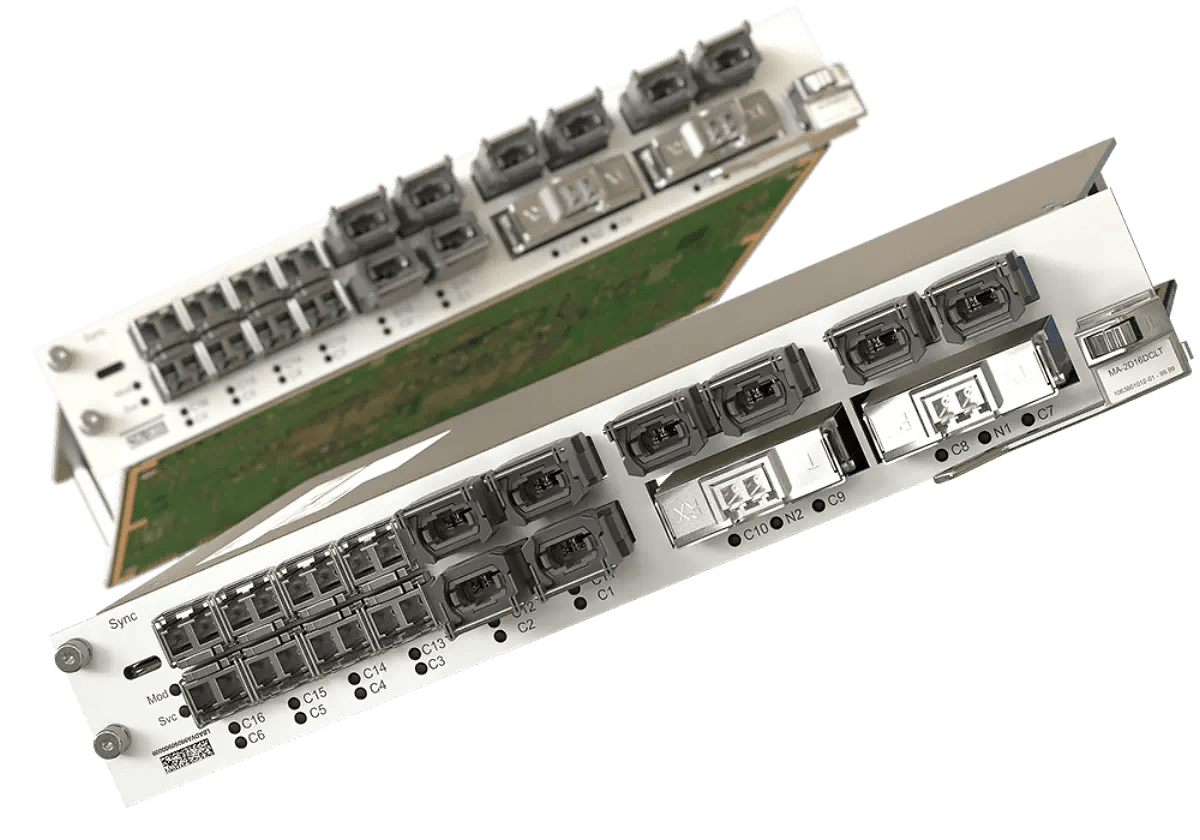 Our FSP 3000 OpenFabric1200™ offers the benefits of open, disaggregated environments and the latest 400Gbit/s pluggable coherent technology.
Multiple operation modes
With a compact, cost-efficient design optimized for metro networks, users can multiplex, add/drop multiplex and switch lower-speed services with optional AES-256 optical encryption.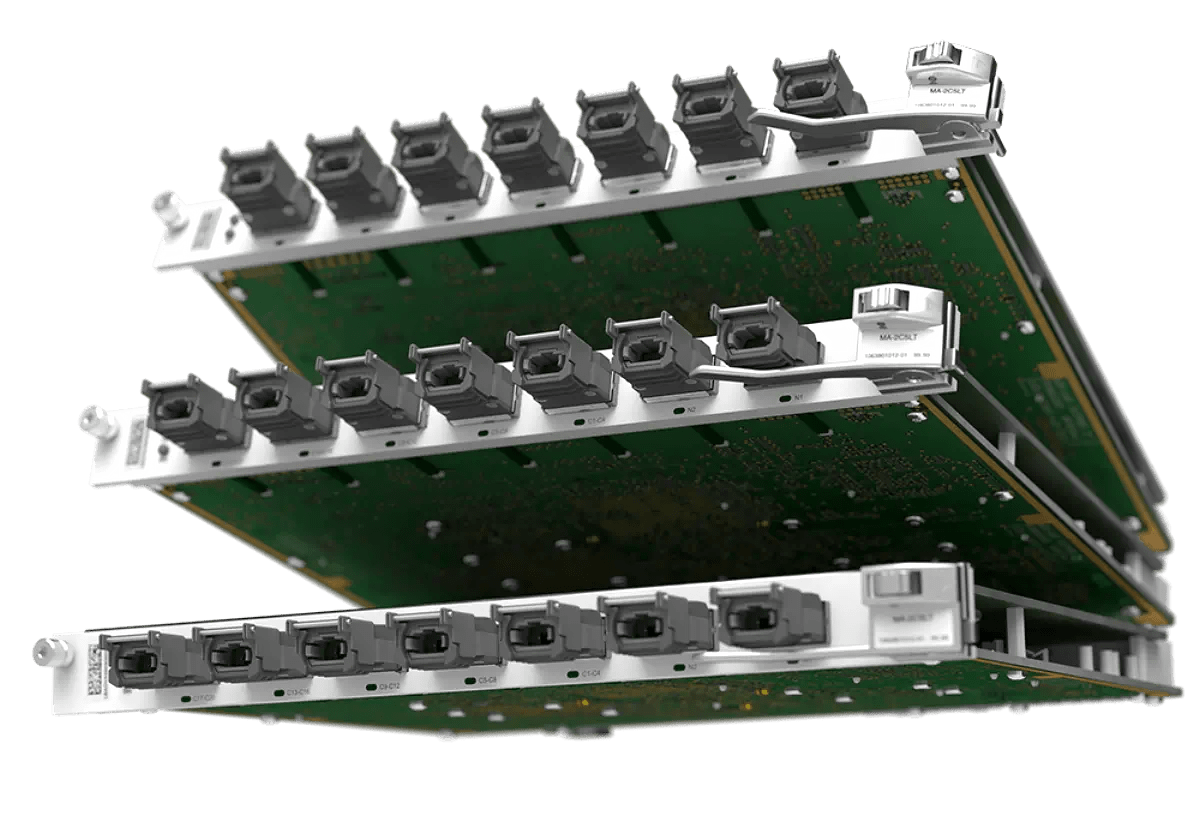 Open and innovative switchponders
Our FSP 3000 OpenFabric™ is a family of open switchponders specifically engineered to enable operators to leverage more value from their deployed metro and OTN aggregation network infrastructure. With a flexible and standardized open front plane and without the restrictions that come with a closed system and its proprietary fabric adapters, our FSP 3000 OpenFabric™ gives operators the freedom to scale whenever demand requires and opens the door to unlimited innovation cycles. As well as providing flexibility and accelerating service availability, our FSP 3000 OpenFabric™ is also an incredibly cost-effective solution. What's more, several card variants are available to address a wide range of applications.
Leverage coherent technology
With two CFP2 pluggable coherent interfaces supporting up to 400Gbit/s, the FSP 3000 OpenFabric1200™ enables a simple, cost-effective evolution of existing network infrastructure to latest coherent technology.

400G ADM on a blade
Integrating an open and flexible OTN fabric with DWDM transponder functions and 400Gbit/s pluggable coherent technology into a single card, our FSP 3000 OpenFabric1200™ is the latest addition to the OpenFabric™ family. Specifically engineered for the 400G era, the OpenFabric1200™ features 1200Gbit/s interface capacity and supports multiple OTN and Ethernet services from 10Gbit/s up to 400Gbit/s. This card fits in various chassis sizes, and it can operate in multiple modes: ADM on a blade, DWDM muxponder, or OTN switch. Our new switchponder enables cost-efficient transport of low-speed services and an easy upgrade of legacy infrastructure into coherent technology. What's more, by grooming traffic at the edge into high-speed coherent wavelengths, it minimizes the need for large and costly OTN cross-connects or routers in the core.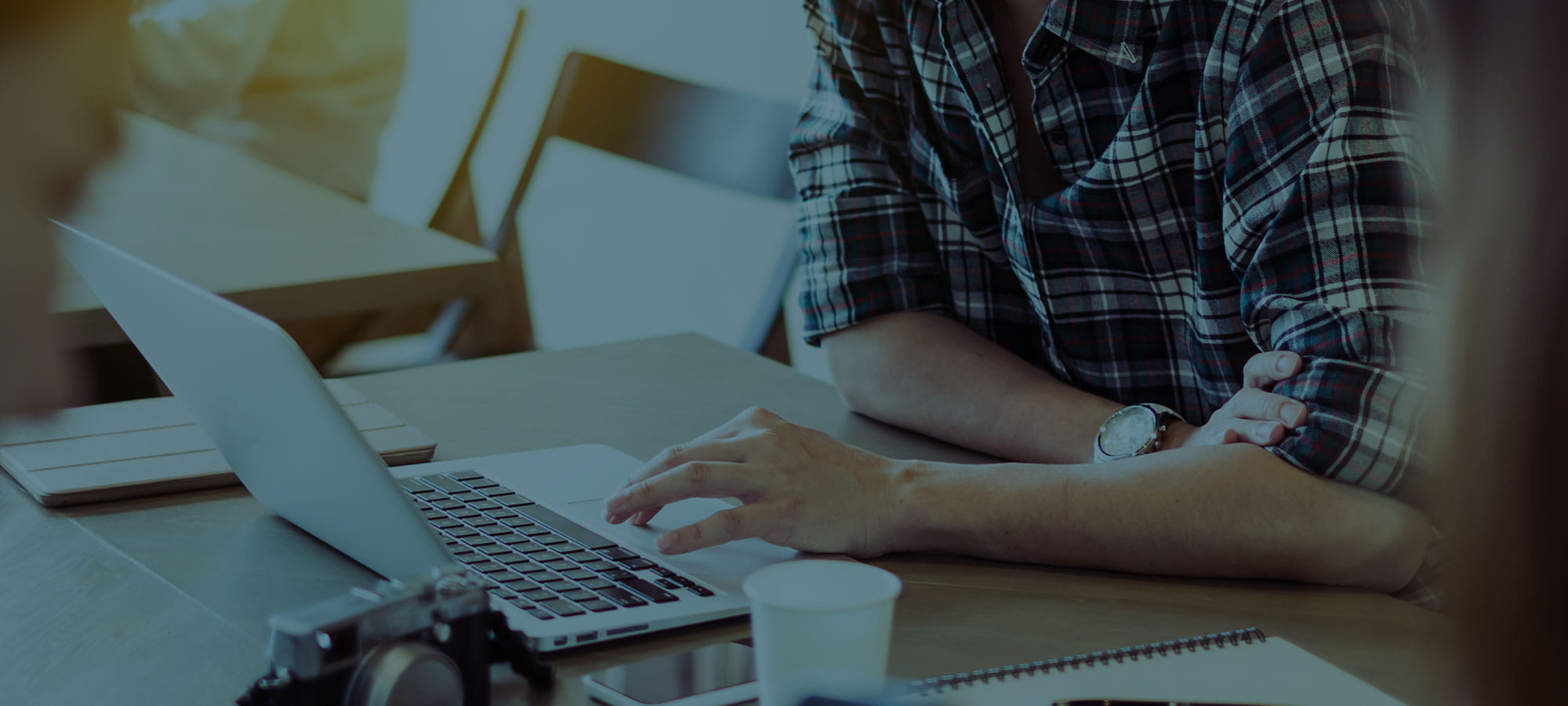 ;