Accelerating multigigabit broadband deployment
Our SDX 2200 Series of Gfast distribution point units (DPUs) is a complementary solution to existing GPON or next-generation XGS-PON networks. Service providers can leverage Gfast DPUs to extend multigigabit services using fiber-to-the-building, fiber-to-the-premises, or fiber-to-the-distribution-point architectures over existing in-building or in-home wiring. This eliminates the cost and time associated with fiber trenching and rewiring homes or living units, thus speeding up multigigabit service coverage and enabling faster monetization of fiber investments.
SDX 2221-04
Our SDX 2221-04 is an outdoor, 4-port Gfast DPU for small multi-tenant or FTTH applications. The DPU is ideal to deliver gigabit to homes and small apartment complexes with demand for noiseless operation and has innovative reverse feed powering. Part number 11321709F1.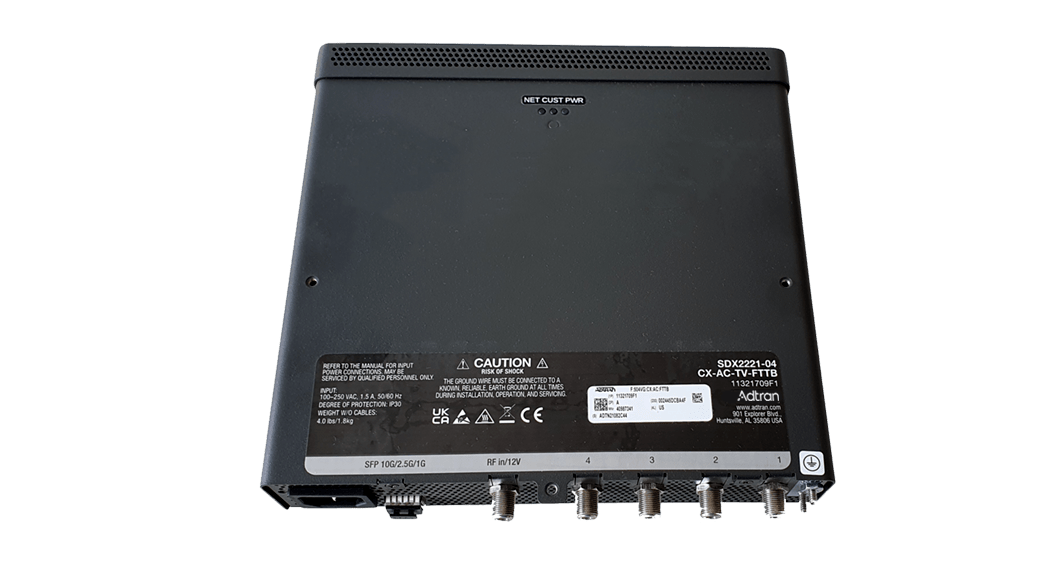 SDX 2221-16
Our SDX 2221-16 is a 16-port Gfast DPU with indoor and outdoor variants and multiple powering options. This DPU speeds delivery of symmetric gigabit services over existing telephone or coax wiring into mid-rise MDUs and garden-style apartments with no disruption to tenants. Part numbers 1321781F2 (outdoor) and 11321783F1 (indoor).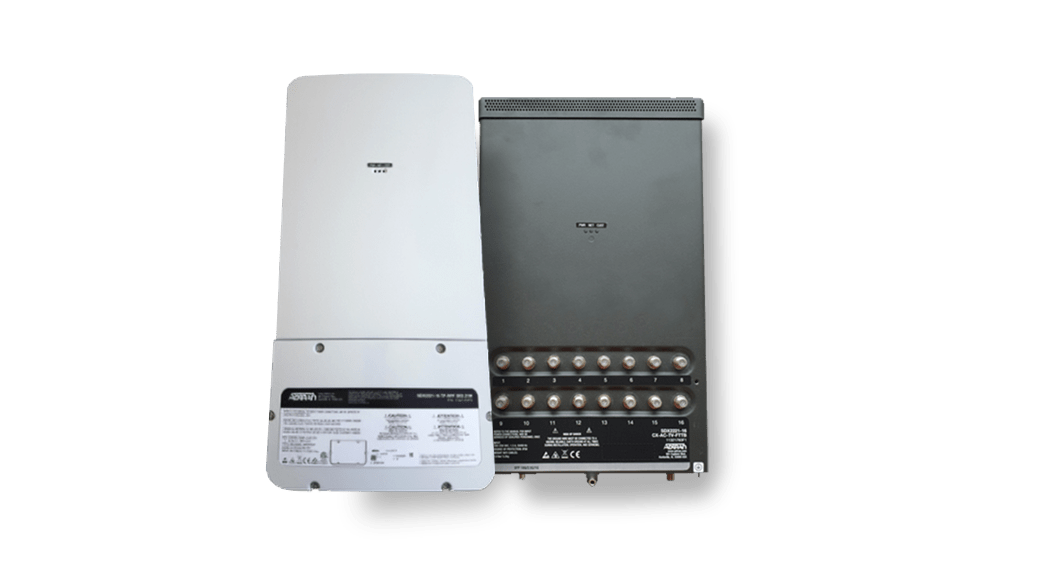 SDX 2221-48
Our SDX 2221-48 is an indoor, 48-port DPU suited for medium-density apartments to dense high-rise condominiums. Service providers can deliver symmetric Gigabit broadband utilizing existing wiring, eliminating resident disruption. Part number 11321774F3.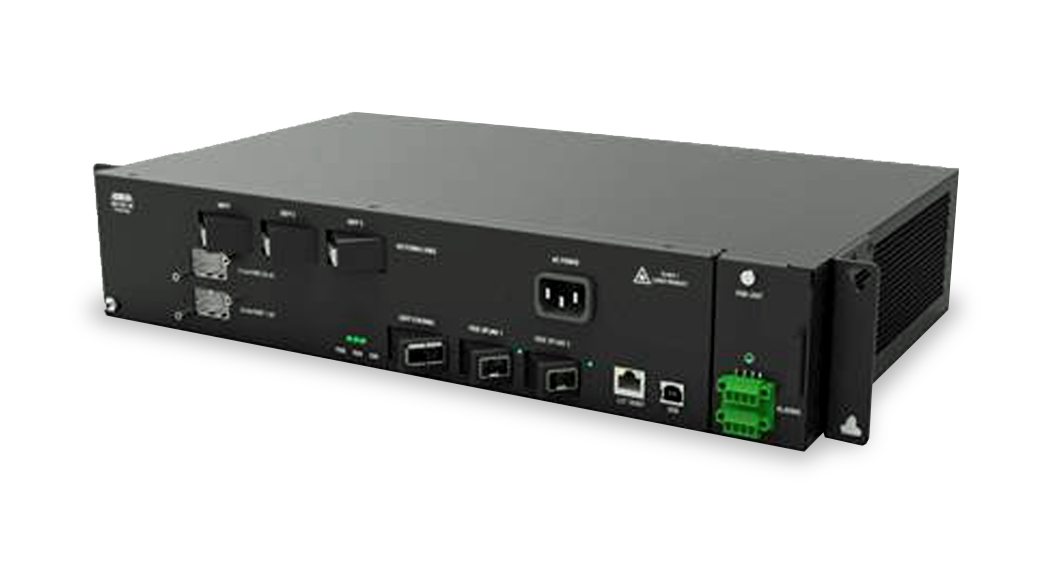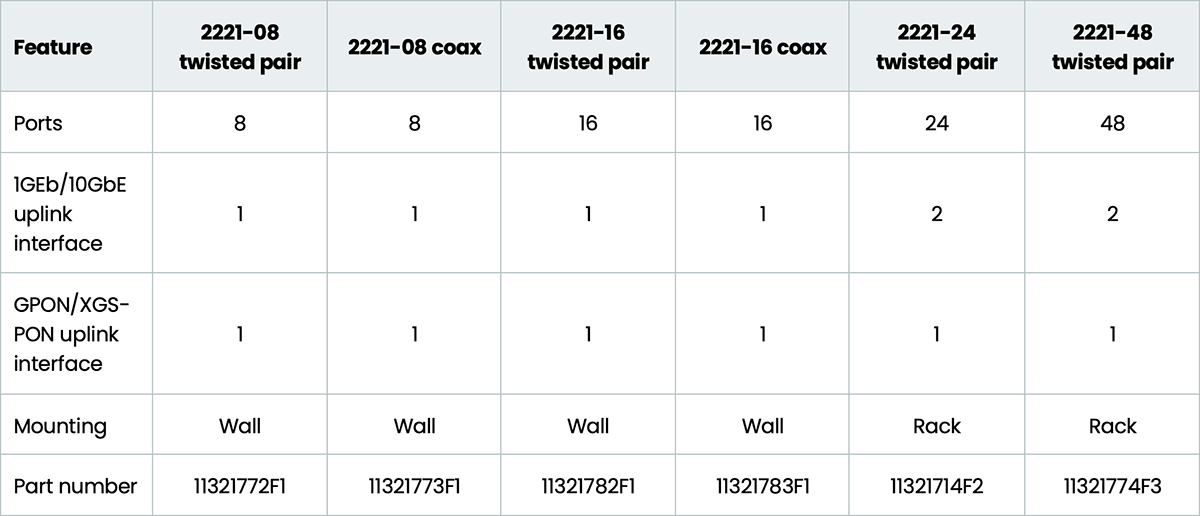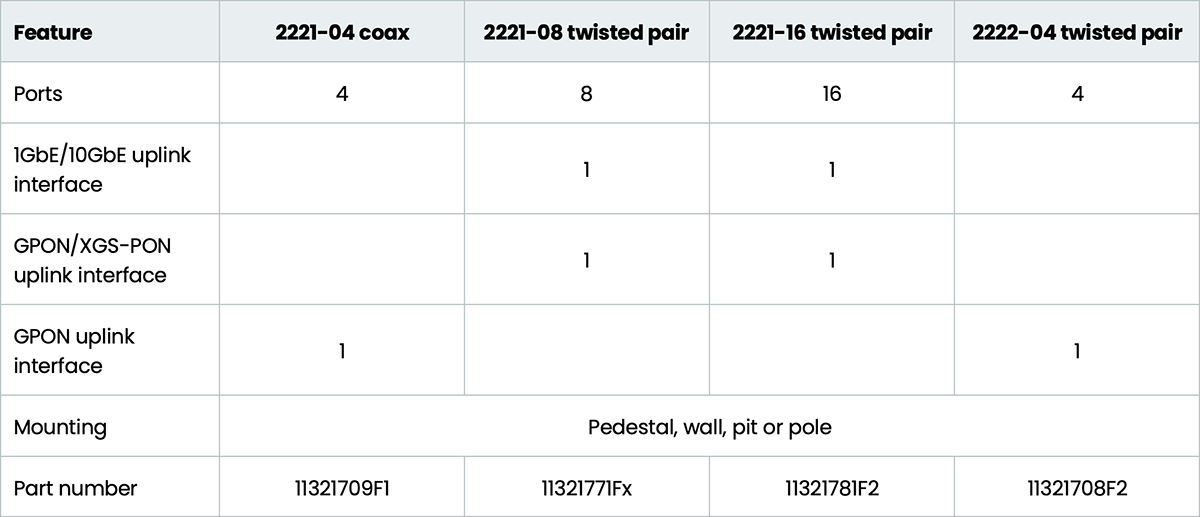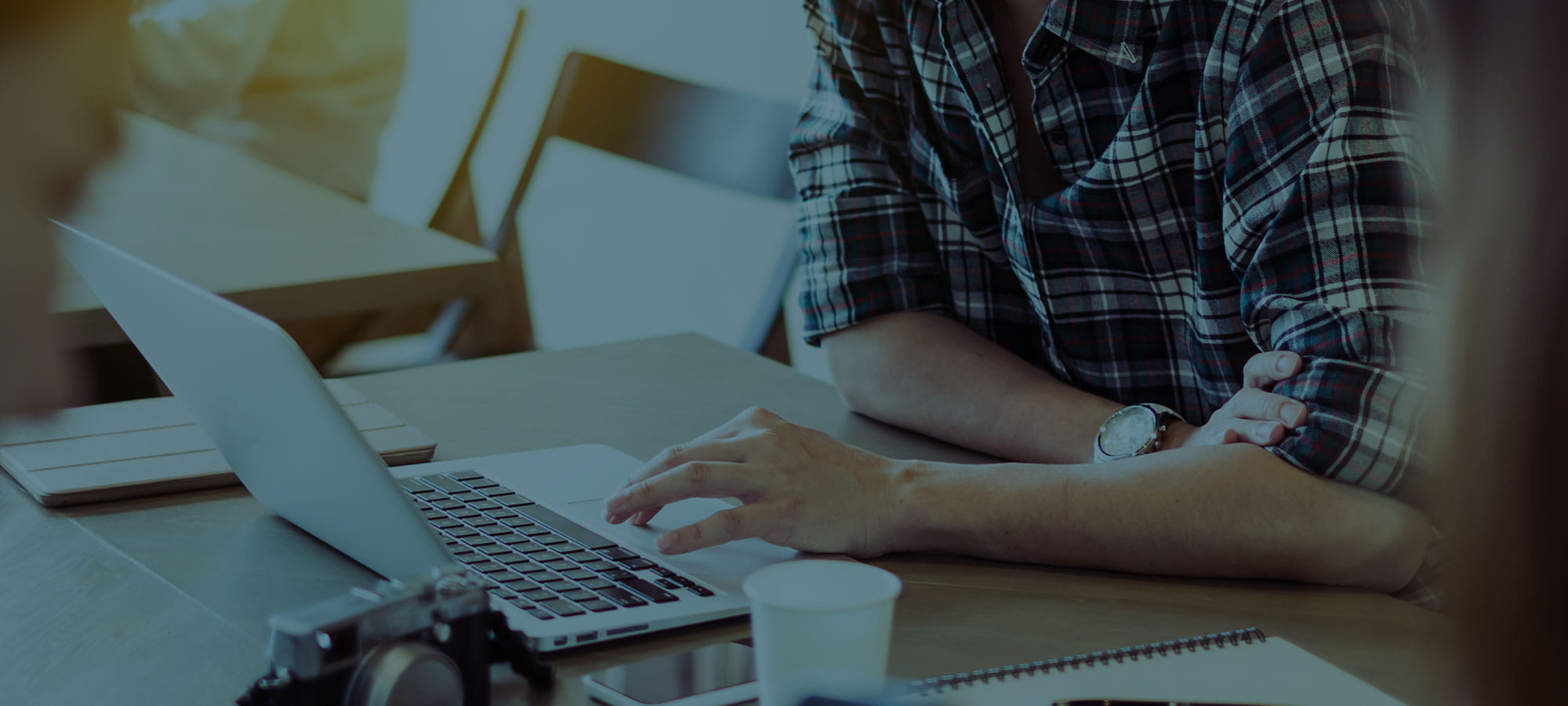 ;