Open, SDN-programmable architecture
Our SDX 8000 Series of access and aggregation switches applies open and programmable SDN architectures for scaling data centers. These differentiated attributes enable our software-defined architectures to achieve the massive scalability required to support the uncertain demand of emerging differentiated broadband services and consolidate SLA-based enterprise and backhaul services.
SDX 8310-64
Our SDX 8310-64 100GbE switch is an open, disaggregated system designed to be scalable for pay-as-you-grow open systems. The 2RU switch provides L2 and L3 switching across 64 Nx100GbE ports. These ports support switching and routing for 64x 40/100GbE, 128x 50GbE, or 256x 10/25GbE connections. Part number 11971103F1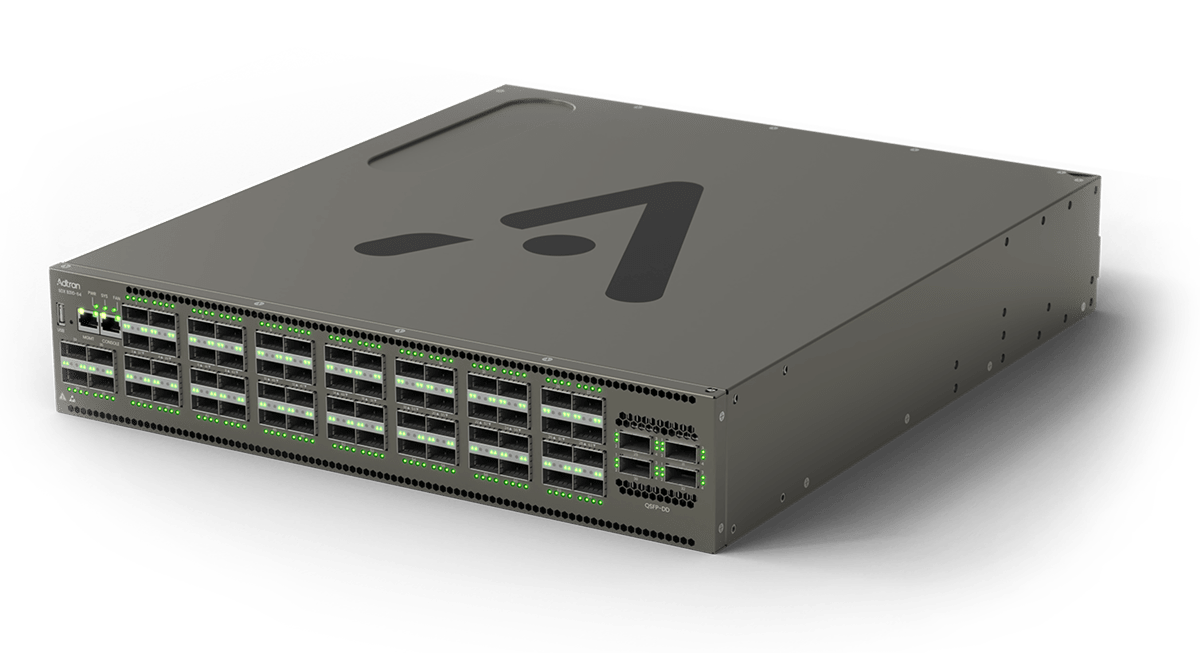 SDX 8305-20
Our SDX 8305-20 is a compact 1RU multiterabit aggregation switch that utilizes horizontal scalability to address the highest demands for Nx100GbE connectivity in traditional central office/exchange locations. There are 20 multi-rate QSFP28 ports. Each port can operate as a single 100GbE or 40GbE port or be broken out into four 25GbE to 10GbE ports for high-density 25GbE/10GbE aggregation applications. Part number 11971211F1.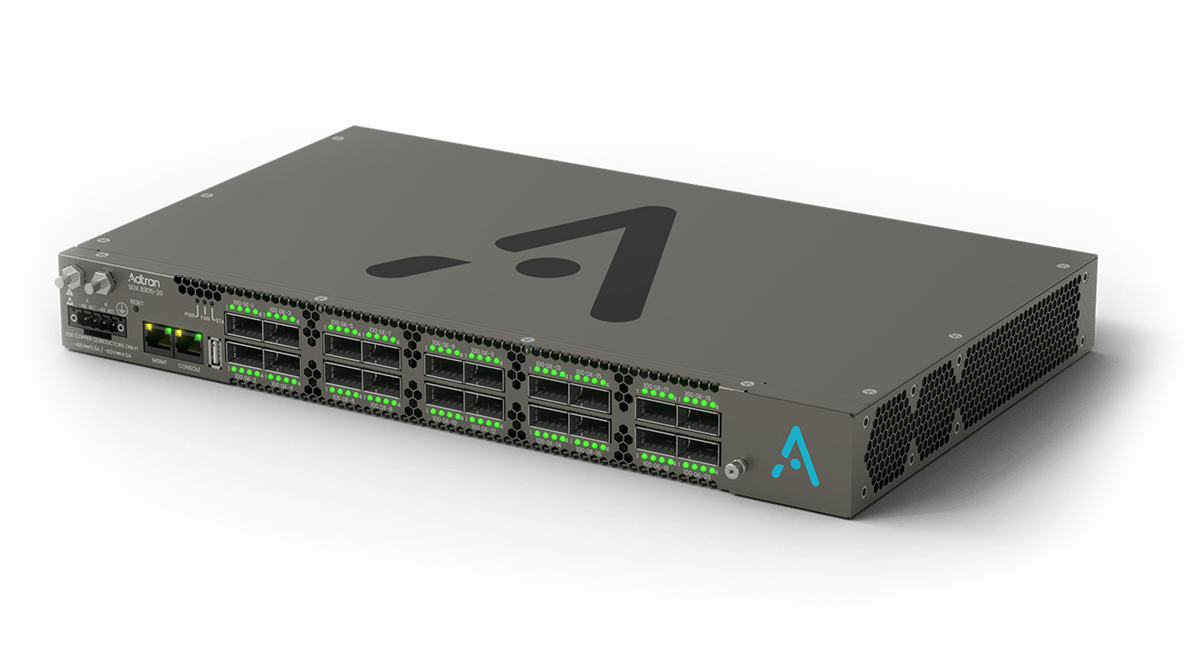 SDX 8205-54
Our SDX 8205-54 10GbE leaf aggregation switch provides 48x 10GbE SFP+ ports for connecting OLTs into a traditional aggregation network or a data center leaf-spine architecture with four 100GbE QSFP28 ports. It provides L2 aggregation features as well as L3 routing capabilities. Part number 11971221F1.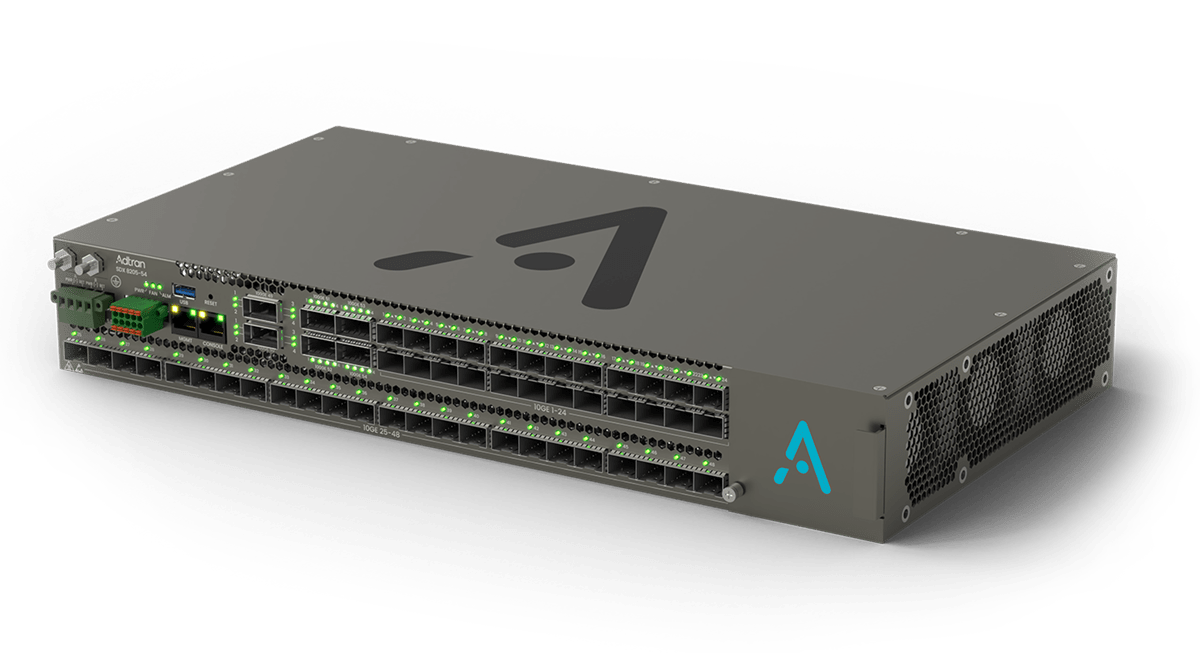 SDX 8120-14
Our SDX 8120-14 1GbE leaf switch provides ten 1GbE SFPs and four 10GbE SFP+ ports for backhauling Ethernet-based MSANs, DSLAMs, or any other kind of Ethernet-based nodes. Part number 11971230F1.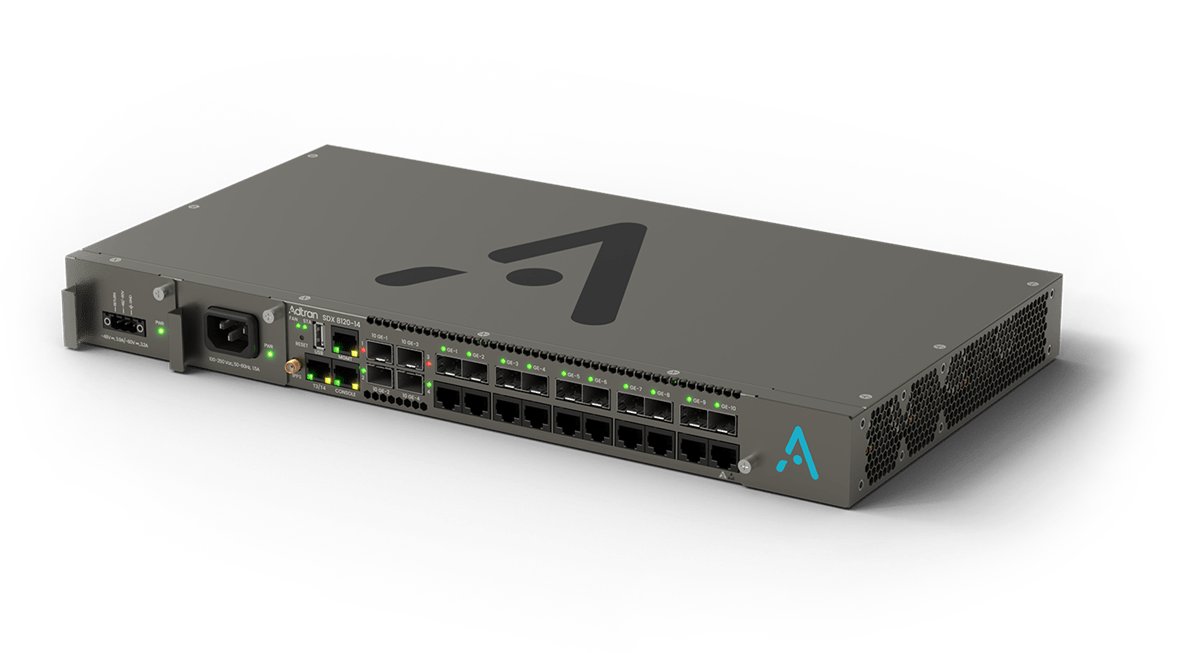 SDX Aggregation Suite
Our SDX Aggregation Suite is a collection of optimized, flexible software that enables advanced carrier-grade features on bare-metal switches. Built on Open Network Linux, which provides an industry-standard, open platform, our SDX Aggregation Suite harnesses the power of containerization to apply open, programmable SDN models and data center scaling principles.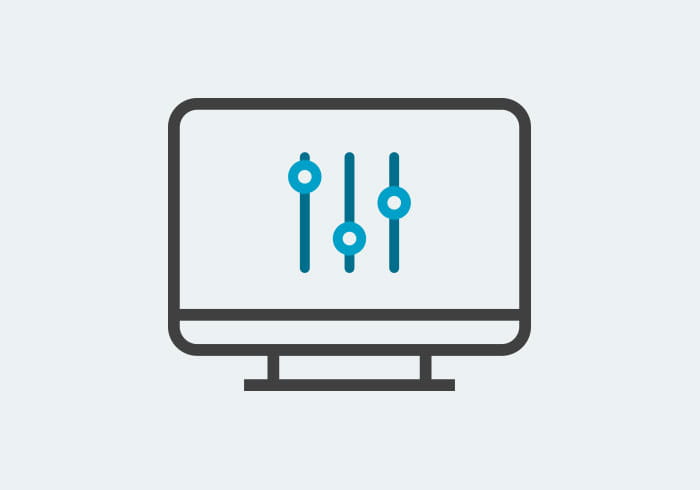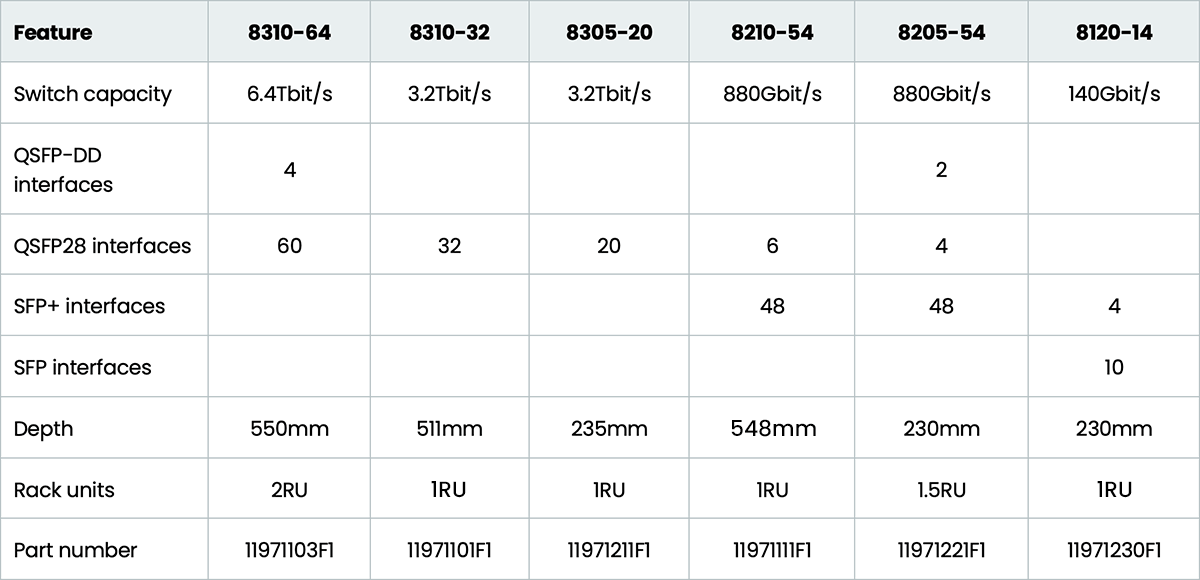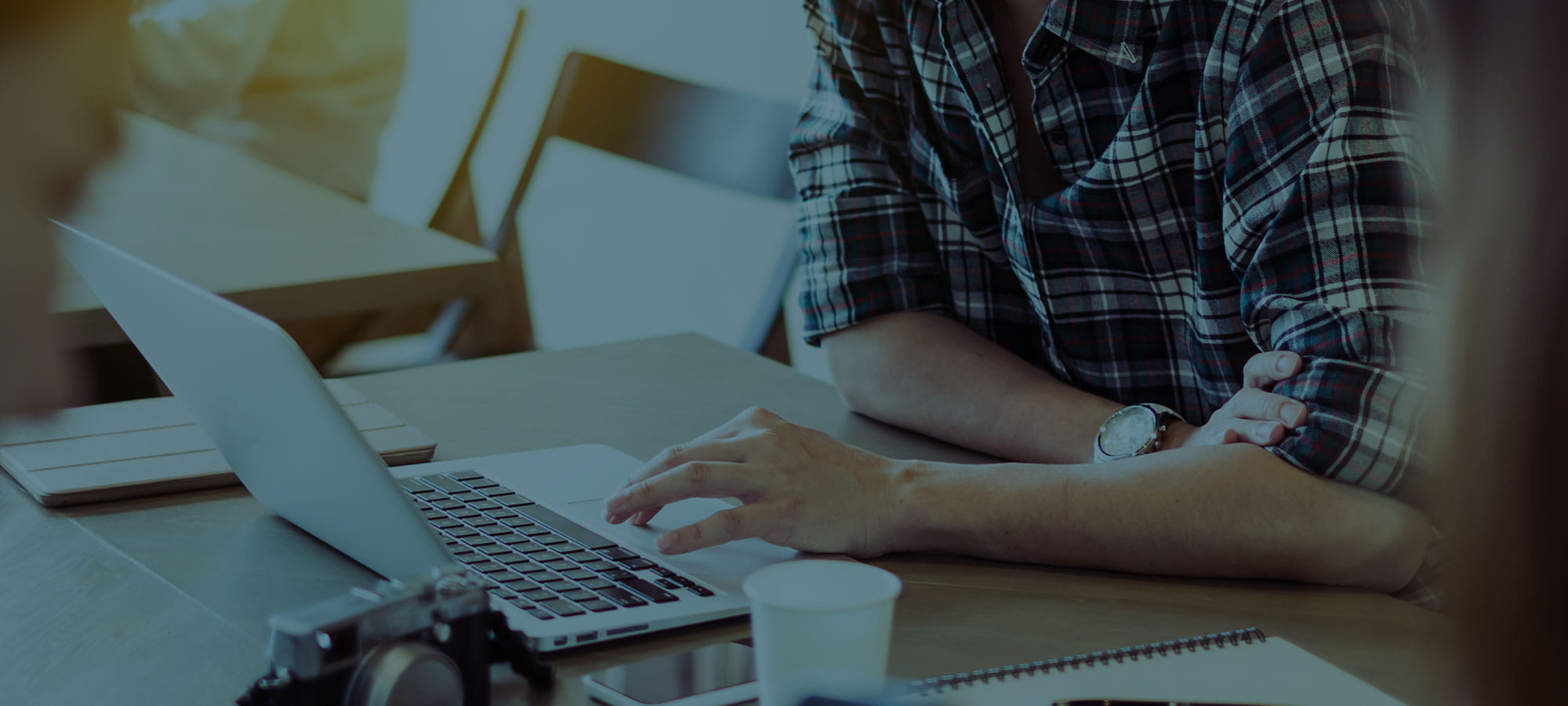 ;