Advanced Operational Environment
Aligning business with network management
Advanced Operational Environment (AOE) is a simplified end-to-end service delivery solution that enables streamlined workflow for high scalability, proactive network monitoring for SLA compliance, and solid decision support logic for operational efficiency. It transforms the traditional operating environment from equipment configuration and provisioning to a service-oriented approach and automates hardware tasks, eliminating customer service representative training and the need for equipment knowledge.
End-to-end service management
AOE enables end-to-end service management, simplifying operations such as network planning, capacity management, service activation, and assurance, providing timely and cost-effective overall service management. Service activation and diagnostics operate throughout the layers of the service, including physical and logical layers, ensuring the greatest possible visibility regarding the health and performance of the service.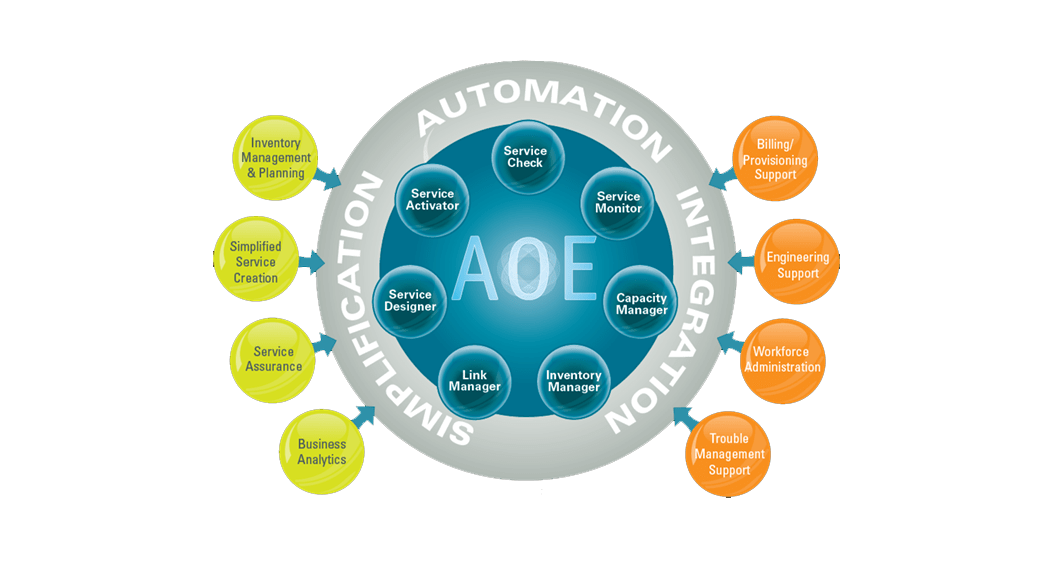 Auto-provisioning for new subscriber turn-ups
Auto-provisioning enables more efficient zero-touch residential fiber-to-the-premise (FTTP) service turn-ups. This feature removes the need for maintaining fiber plant records and enables service providers to learn accurate fiber assignments using reliable mechanisms like DHCP Option 82. It also ensures much richer back-office integrations wherever applicable and provides an avenue to decrease the overall time to revenue for new subscriber turn-up.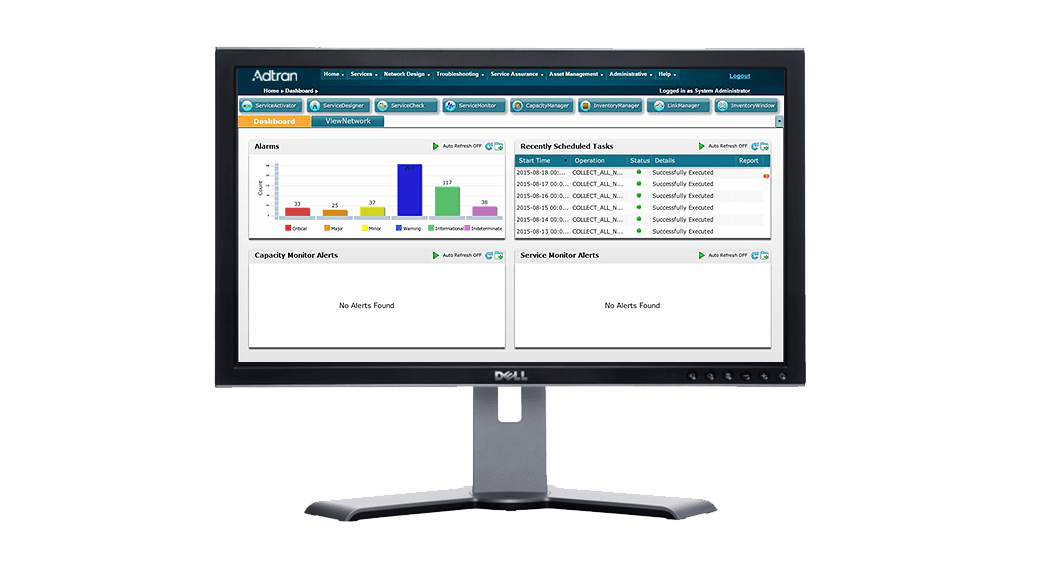 Capacity and inventory management
AOE monitors links and trunks throughout the access network to identify potential bottlenecks and recommend actions. Monitors can be configured for custom alerts and viewed on the AOE dashboard. Additionally, AOE presents a comprehensive set of inventory management and planning tools through an intuitive GUI. It enables the user to view network-wide port usage by equipment type, descriptive inventory information by location and user-definable reports.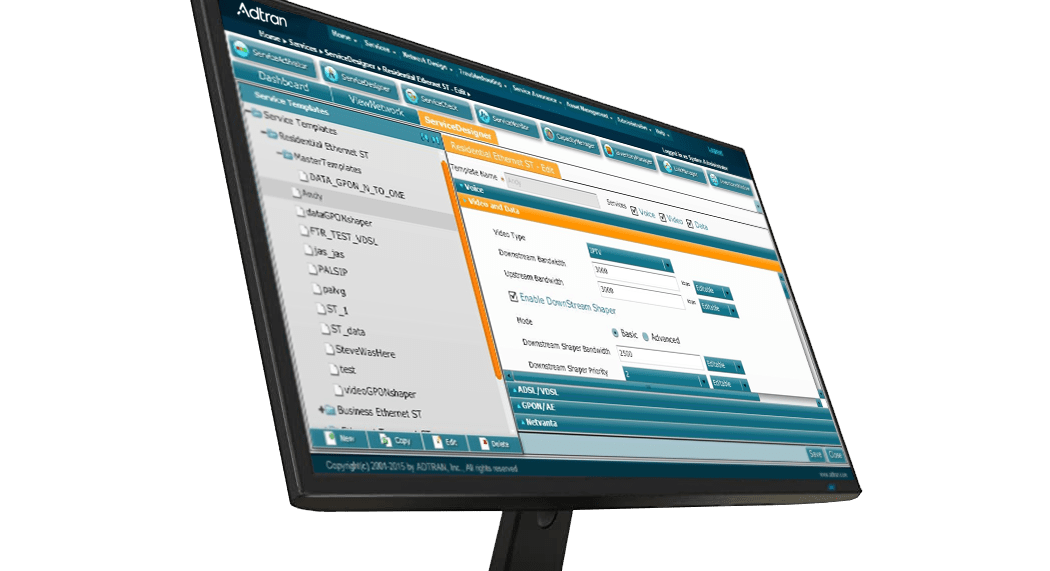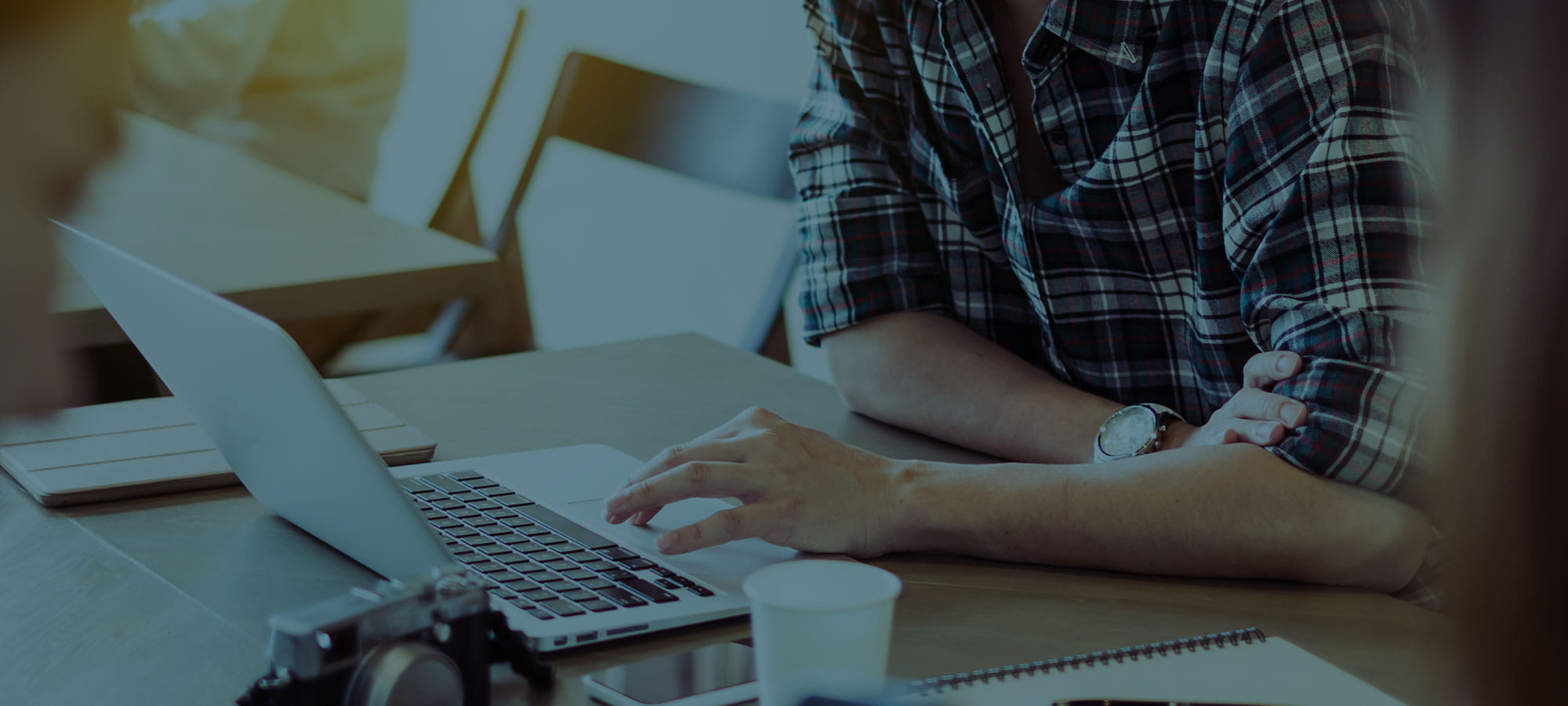 ;