Soaring data demands
Data rates are growing at unprecedented speed. As more enterprises move their data and applications into the cloud, communication service providers (CSPs) urgently need to scale their networks. They also face the challenge of coping with an ever-increasing diversity of network technologies. The solution to this complexity is to empower the network edge with smart demarcation and aggregation technology. With a unique combination of interface technologies with open network protocols for management and control, CSPs can simplify network integration and optimize applicability with the widest range of wholesale and retail bandwidth services.
One device, multiple technologies
A single common hardware architecture supports MEF-certified CE 2.0, IPv4/IPv6 and MPLS service demarcation.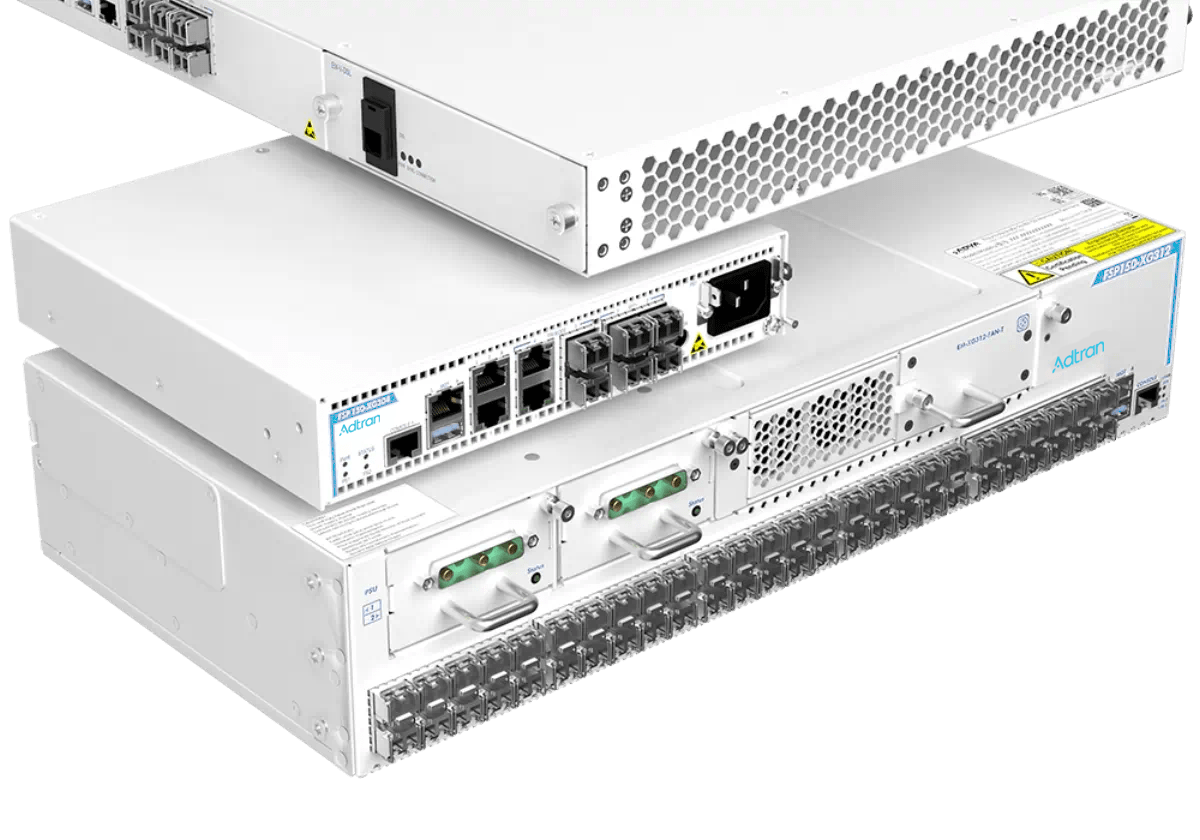 With its comprehensive set of service assurance functions, our FSP 150-XG300 provides full visibility of service quality.
Multiple network interface options
Our FSP 150-XG300 Series supports fiber- and copper-based access networks with an optional connection over 4G mobile networks.
Multi-technology demarcation and aggregation
Our FSP 150-XG300 Series empowers CSPs to accommodate an ever-growing number of connected devices, business applications and cloud-based services. By deploying this family of highly scalable, multi-layer demarcation and aggregation solutions, CSPs can easily increase bandwidth while also addressing the emerging need for multi-layer networking. This high-performance, multi-layer demarcation and aggregation product series paves the way to price-competitive, SLA-based 10Gbit/s services implemented over any network technology.
Hierarchical quality of service
For enhanced bandwidth optimization, our FSP 150-XG300 solutions use high-scale per-flow shaping and policing based on MEF 10.3.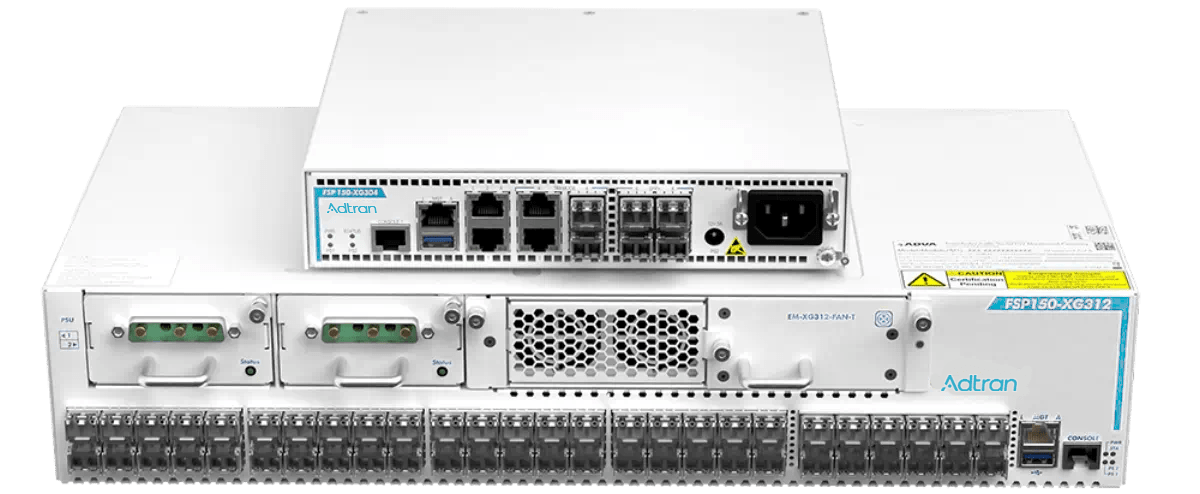 Compact, efficient and versatile
By supporting multiple network protocols, our FSP 150-XG300 Series is applicable in a wide range of network scenarios. The modularity of the products enables in-service upgrade with VDSL or LTE interfaces but also a server card for hosting for virtual network functions. There are variants with up to eight 10Gbit/s interfaces, addressing the needs of any edge demarcation and aggregation scenario.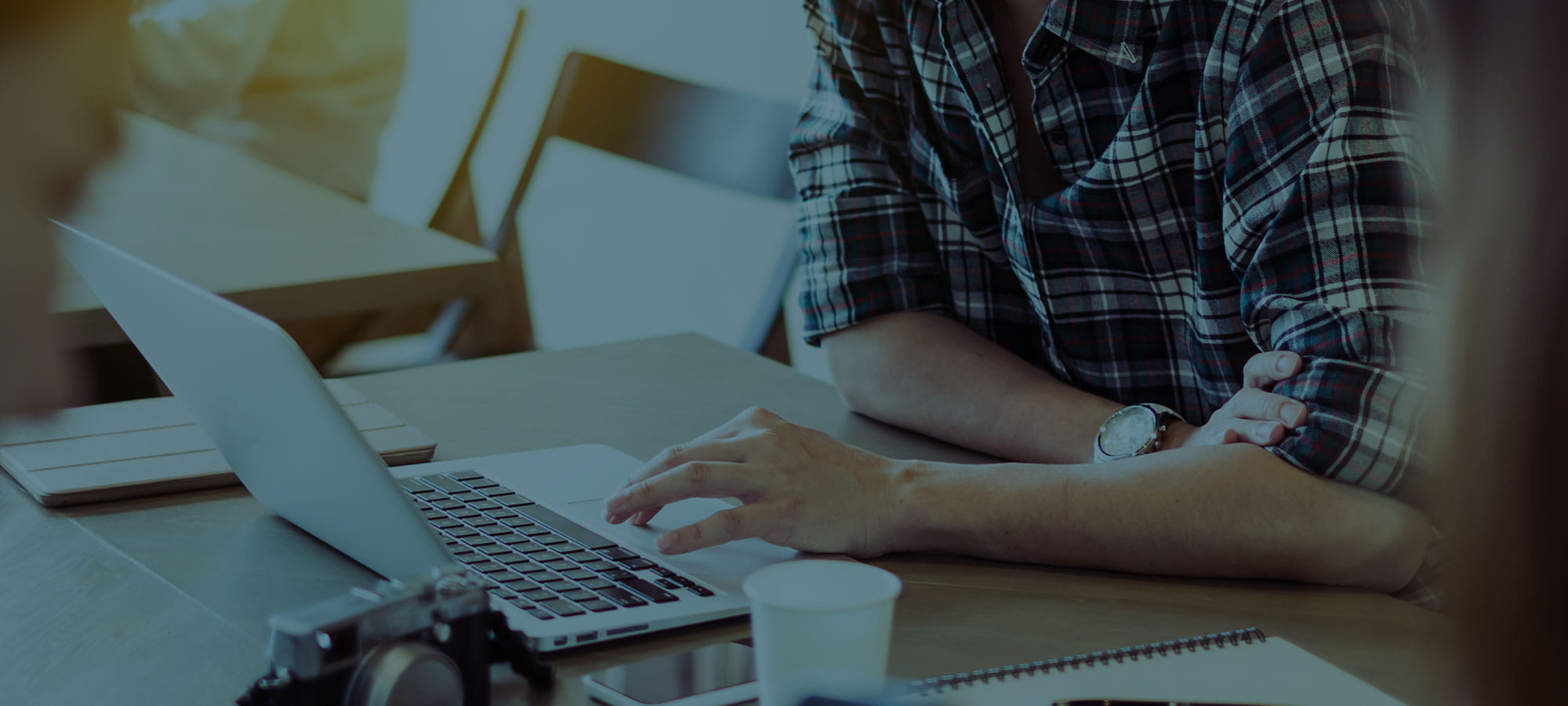 ;