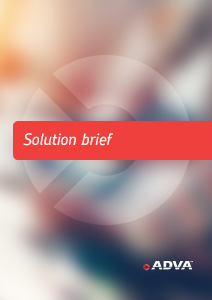 Ensemble SmartWAN
Whether at the edge or in the cloud, enterprise applications rely on secure connectivity. But building secure networks using approaches like VPN overlays can be complex and expensive. Our Ensemble SmartWAN offers an efficient, simple, and affordable alternative to today's router appliances. What's more, SmartWAN provides a cloud-native and future-proof platform to support innovative communication strategies.
Our Ensemble SmartWAN delivers the essential features for secure networking, including routing, tunnels, and path resiliency, while ensuring low cost and delivering higher overall performance. With Ensemble SmartWAN, you can build private networks that provide secure access using IPsec tunnels. And it provides a platform for innovation – all managed by a simple controller that speeds deployment.
Find out more about our SmartWAN, and how it helps customers lower costs by eliminating the need for additional networking VNFs with its licensable SmartWAN vRouter. And discover how it takes NFV, uCPE and edge computing to the next level with additional flexibility to address different market segments.