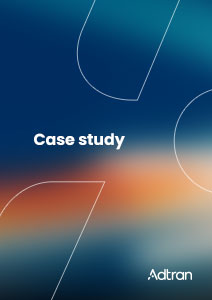 Telesystem - High-performance Wi-Fi network
The Lofts at Gateway, located in Toledo, Ohio, and built in 2012, is a student apartment complex located near the University of Toledo. The complex supports 112 students during the academic year and has four employees who support the day-to-day operation of the apartment building. As the home away from home for students living there, a robust wireless network is a must to handle needs like homework, online classes, streaming high-quality video and gaming.
As the times have changed, so too have the students, who now bring an average of three devices including gaming consoles with them to college. Managing a network featuring multiple independent routers that residents bring with them to support their bandwidth-eating gaming consoles and other devices like smartphones, tablets and laptops was a major challenge. To solve the problem, The Lofts at Gateway worked with Telesystem, its communications provider, and Adtran, its technology partner, to ensure that every resident and guest had access to a fast and robust Wi-Fi network that could be utilized at any time.