Building tomorrow's fiber networks
The next evolution of the internet will bring an unprecedented flood of data utilization, piling more pressure on networks than ever before. Operators urgently require strategies to tackle exponentially rising bandwidth demand. They need the power to build and maintain fiber infrastructure in a way that's affordable, environmentally friendly, and able to keep pace with the growing expectations of subscribers everywhere. Our latest open and disaggregated optical line terminal (OLT), the 10Gbit/s 48-port Adtran SDX 6330, is designed to address this need. By helping lower the cost of deploying, operating and innovating a network, it enables operators to meet market share and network-build objectives while also achieving sustainability goals.
Boosting service velocity
Our SDX 6330 enables a wide range of network topologies, enabling service providers to cost-effectively scale their fiber infrastructure to support dense urban, suburban and rural deployments.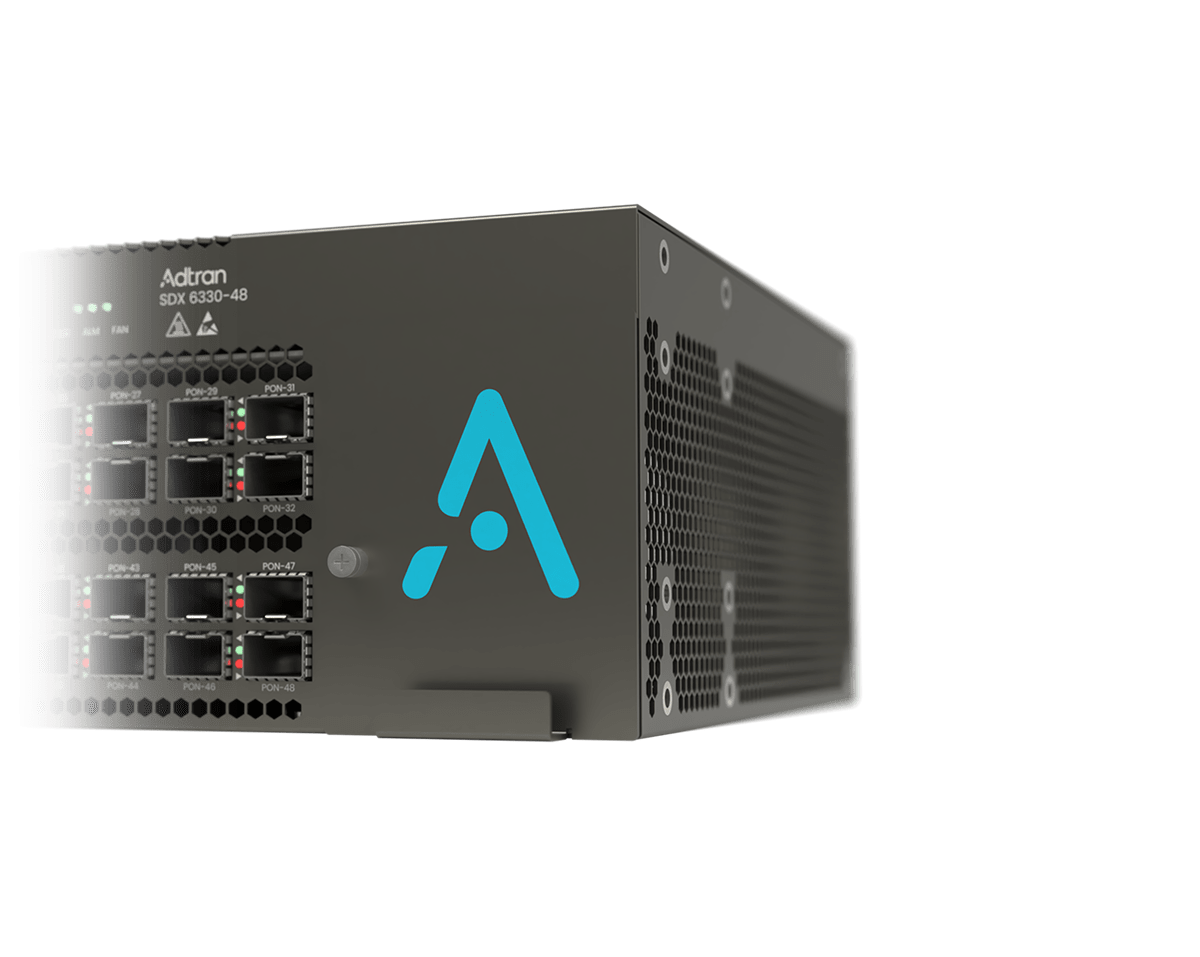 Industry's most advanced disaggregated OLT
With its open and programmable design, the SDX 6330 supports faster time to market and accelerates network rollouts, empowering operators to capture market share and support growth.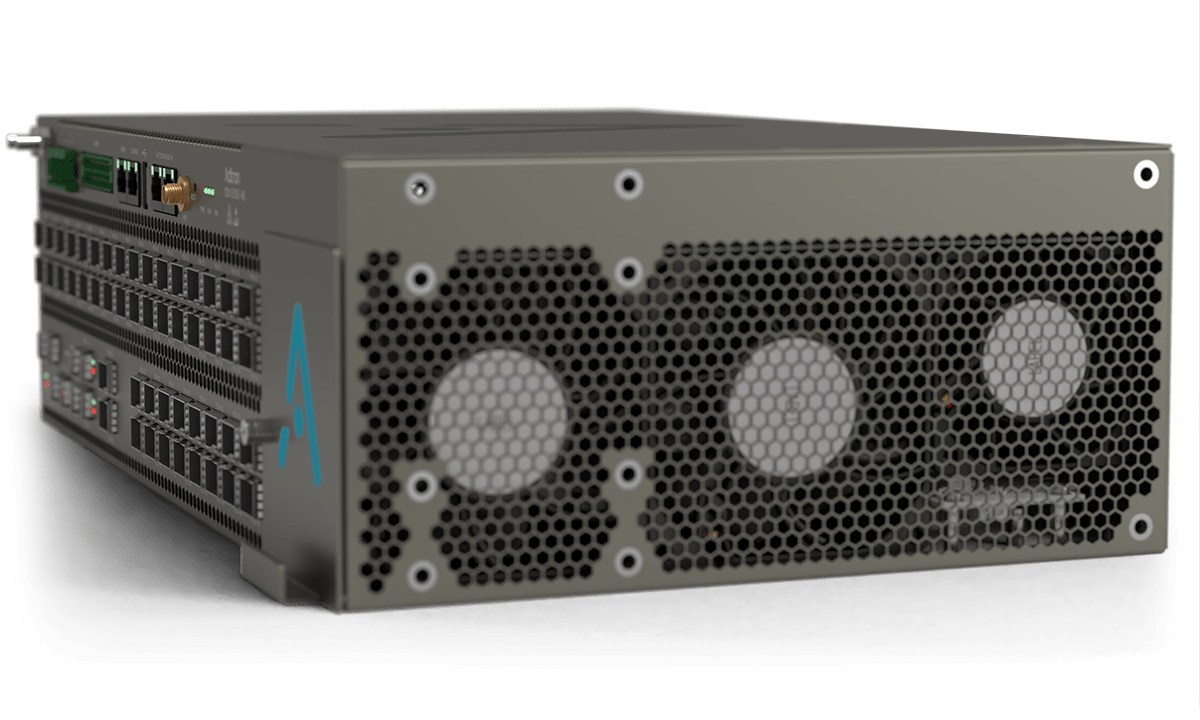 Third-generation OLT innovation
As well as delivering the industry's highest port density and greatest service scale, our latest disaggregated OLT provides the market's first integrated 400GbE uplink.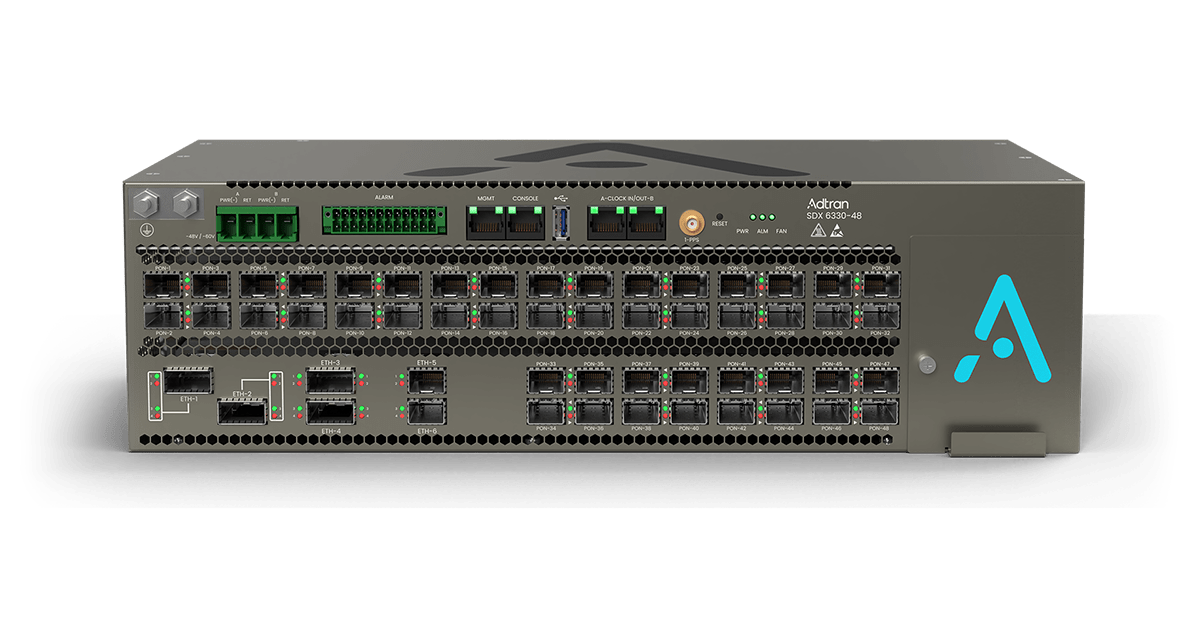 Simplicity and sustainability at scale
Specifically engineered to help network operators meet their corporate sustainability targets, our SDX 6330 delivers a 50% reduction in power versus previous-generation technologies and is easily upgradeable and modernizable.